HP usurps Dell as world's number one PC supplier
HP has overtaken Dell as the world's number one in PC shipments, according to analyst Gartner.
HP has overtaken Dell as the world's number one in PC shipments, according to analyst Gartner.
Gartner said HP had pipped Dell to the number one slot for the first time since the fourth quarter of 2003.
For the third quarter of 2006, said Gartner, HP shipped 110,000 more units than Dell.
Worldwide PC shipments, including desktops, laptops and x86 servers, totalled 59.1 million units in the quarter, which was a 6.7% increase on the same period last year.

Download this free guide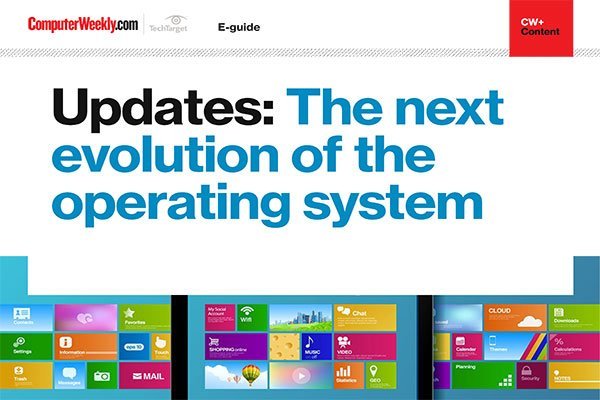 Software Updates: Our latest e-guide is available for your device. Download now?
See how operating systems are evolving with the help of continuous updates and learn about how the Spectre and Meltdown microprocessor flaws have led to improved, more secure processors being released and how Microsoft is evolving its Windows desktop operating system.
By submitting your personal information, you agree that TechTarget and its partners may contact you regarding relevant content, products and special offers.
You also agree that your personal information may be transferred and processed in the United States, and that you have read and agree to the Terms of Use and the Privacy Policy.
The US PC market experienced a year-over-year shipment decline of 2%. The last time the US PC market suffered a decline in PC shipments was the second quarter of 2002.
Gartner said HP performed well across all regions, as its worldwide PC shipments in the third quarter of 2006 increased 15.4% year-over-year, and its market share reached 16.3%.
Dell experienced its lowest year-over-year growth in the company's history, as worldwide PC shipments increased 3.6% in the third quarter, and its worldwide PC market share slipped to 16.1%.
Dell's shipment growth rates were below the industry averages in the US and Europe, Middle East and Africa (EMEA) regions.
Gartner analyst Mikako Kitagawa said, "HP continues to take better advantage of the faster growth segments such as the consumer market. The company's share trajectory reflects its improvements in operational execution and changes in marketing."
Kitagawa said, "Dell felt the effects of the weak sales in the US market and it gave up some ground."
Lenovo, Acer and Toshiba made up the top five PC vendors in that order.