Novell CEO and CFO ousted
Novell has ousted its chief executive officer and chief financial officer in an attempt to kick-start stagnant sales and increase profits.
Novell has ousted its chief executive officer and chief financial officer in an attempt to kick-start stagnant sales and increase profits.
The Novell board has replaced CEO Jack Messman, 66, with Ron Hovsepian, 45, who was recruited from IBM in 2003. Hovsepien originally joined Novell to head up its US operations, but became president and chief operating officer last year.

Download this free guide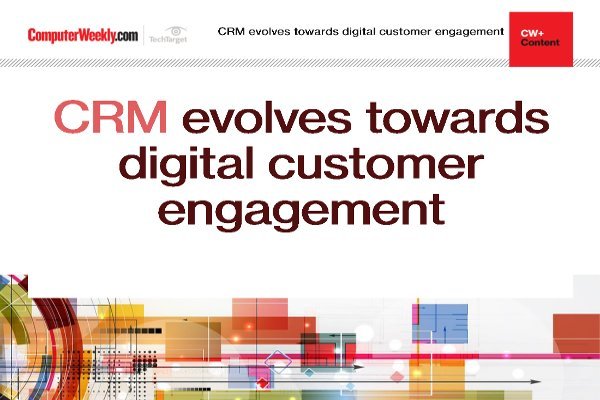 Enhancing digital customer engagement with CRM
Learn about customer relationship management has evolved towards engaging with customers through every channel, with digital at the forefront.
By submitting your personal information, you agree that TechTarget and its partners may contact you regarding relevant content, products and special offers.
You also agree that your personal information may be transferred and processed in the United States, and that you have read and agree to the Terms of Use and the Privacy Policy.
After becoming CEO he will also retain the president's role and will become a member of the board.
Novell CFO Joseph Tibbetts, 53, has also been asked to leave the company, but no replacement has been found for him yet.
Dana Russell, 44, Novell's current vice president of finance and corporate controller, has been appointed interim CFO while the company conducts a search for a permanent replacement.
Both Messman and Tibbetts left Novell's employ yesterday, although Messman will remain on the Novell board until this October.
The company also announced that Thomas Plaskett, a director of Novell since November 2002, has been elected non-executive chairman of the Novell board.
Plaskett said, "The board concluded that a management change would be the best way to accelerate the execution of our growth strategy and build value for shareholders.
"Ron is the ideal choice to lead the company as we continue with our transition to Linux-based products and identity and resource management, and leverage our unique support of mixed source environments."
Hovsepian said, "In recent months, we have adopted a comprehensive strategy, strengthened our portfolio through both acquisitions and organic growth, and divested the non-core Celerant business.
"Although we still have much to do, these steps have positioned us to take full advantage of recent trends towards a mixed source computing environment based on open source and open standards."
For the last financial year Novell scraped a sales increase, with turnover of $1.19bn (£0.65bn) compared to $1.16bn the previous year.
Net profit was also up, but only thanks to a $536m legal settlement with Microsoft, which was agreed at the end of 2004 and at the beginning of Novell's 2005 financial year.
Year profits were $378m compared to the modest $31m the previous year in 2004.
Because of the worsening financial performance of the company in operational terms, Novell announced a 10% cut in its workforce, and led to it selling off Celerant, its consulting arm.
Novell is still struggling to win enough new licences for its Linux-based server software, as it aims to replace its ageing Netware server software business.

Read more on Business applications