Government to scrutinise Microsoft in schools
The government agency that oversees IT use in schools and colleges has announced a review of the way the education sector licenses software from Microsoft.
The government agency that oversees IT use in schools and colleges has announced a review of the way the education sector licenses software from Microsoft.

Download this free guide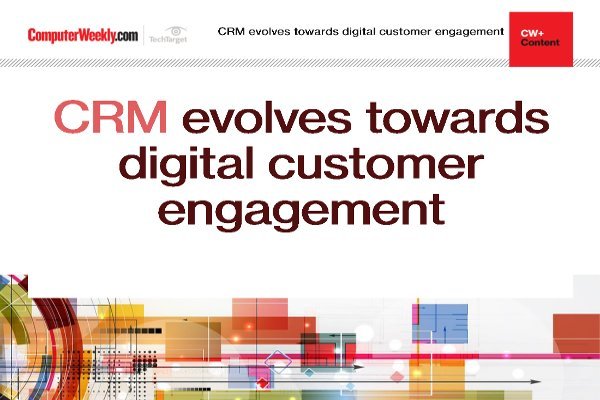 Enhancing digital customer engagement with CRM
Learn about customer relationship management has evolved towards engaging with customers through every channel, with digital at the forefront.
By submitting your personal information, you agree that TechTarget and its partners may contact you regarding relevant content, products and special offers.
You also agree that your personal information may be transferred and processed in the United States, and that you have read and agree to the Terms of Use and the Privacy Policy.
Becta said it would undertake a "value for money review" of Microsoft's educational licensing programmes and their impact in the UK.
It said the review would cover the range, scope and cost of academic licensing models available, assessing the degree to which they met the needs of UK schools and colleges and represented value for money.
The review will pay particular attention to Microsoft's subscription licensing models and "the risks associated with non-perpetual licences". It will examine the total costs of exiting Microsoft licence agreements as well as the alternative risk of "lock-in".
Becta will seek to identify mechanisms whereby schools and colleges could mitigate any risks and protect their investment.
The agency will also consider the educational advantages to schools and colleges of adopting the updated versions of Microsoft products to be launched in 2006, including the new Windows Vista operating system and the Office 12 collaboration suite.
It will consider whether older and current versions of Microsoft software in use are good enough for now. The review will also consider what length of software refresh cycle might be suitable for an institution.
The report will also focus on ways to improve access to alternatives to Microsoft products to ensure that there is a freedom of choice.
Owen Lynch, Becta chief executive, said, "Becta has always recognised the importance of ensuring schools and colleges have access to a range of products and services which represent good value for money.
"In areas where a single supplier is dominant, particular vigilance is necessary to guarantee that this happens and that schools do not find themselves inadvertently 'locked in' to a particular supplier via, for example, a licensing mechanism. It's for this reason we have initiated a review."
The interim report will be available by June 2006.
Becta said its three year memorandum of understanding with Microsoft in January 2004 had led to significant price reductions and continued to provide useful cost savings for the many schools using Microsoft software.
Additionally, its report in May 2005 identified open-source software as a cost-effective and efficient solution in schools if effectively deployed.
Becta has just announced that Andrew Pinder, the prime minister's former e-envoy, will become its chair. He should prove a useful addition as the agency conducts its licensing review.
Read more on Business applications