C&W's IP ring offers fast access for London
Cable & Wireless has switched on the London ring of its IP-based Next Generation Network (NGN).
Cable & Wireless has switched on the London ring of its IP-based Next Generation Network (NGN).
It will give C&W's customers in London access to a network that can run higher speed broadband, as well as IP telephony, video and multimedia applications.
The London NGN is part of a larger project in which C&W is investing £190m over the next three years to drive broadband and IP services. C&W said it is basically consolidating five networks - including ATM, IP and voice - into one IP platform.
In addition, C&W is halving the number of backbone nodes underpinning the NGN, and reducing the number of metro-edge and metro-access nodes. It is also installing 10 new soft switches to replace 70 legacy voice switches.
C&W IP virtual private network customers that stand to gain from the London ring of the NGN include Volkswagen, Marks & Spencer, Hilton Hotels and Aviva (Norwich Union).
In addition to these, Energis' customers, such as Tesco and Lloyds TSB, will gain access to the faster network after C&W completes its proposed acquisition of the company.
Customers of C&W-owned Bulldog's broadband service will also be among the first to benefit from the faster speeds in London. Bulldog Broadband currently runs at up to 8mbps.
The C&W London NGN comprises seven metro nodes at Acton, Hammersmith, Battersea, Westminster, Deptford, Poplar and Camden. It will cover an area currently served by 100 BT exchanges.

Download this free guide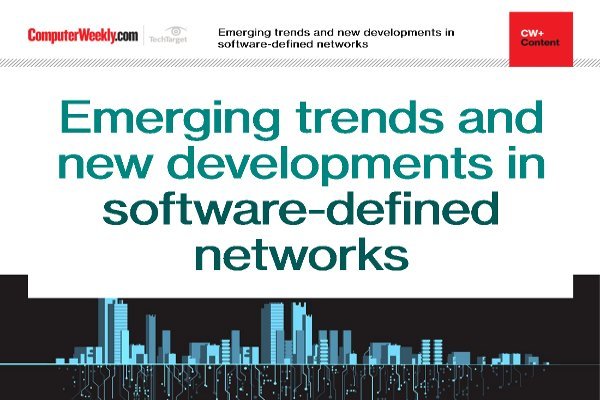 The latest developments and trends in SDN
Join us as we sit down with a number of senior IT managers from multi-national enterprises to discuss the latest trends in the world of software-defined networks.
By submitting your personal information, you agree that TechTarget and its partners may contact you regarding relevant content, products and special offers.
You also agree that your personal information may be transferred and processed in the United States, and that you have read and agree to the Terms of Use and the Privacy Policy.
Read more on Network software