E-mail worms squashed but new threats emerging
Businesses' IT systems have been less prone to internet e-mail worms this year, according to a quarterly report from security...
Businesses' IT systems have been less prone to internet e-mail worms this year, according to a quarterly report from security software company Kaspersky Labs.

Download this free guide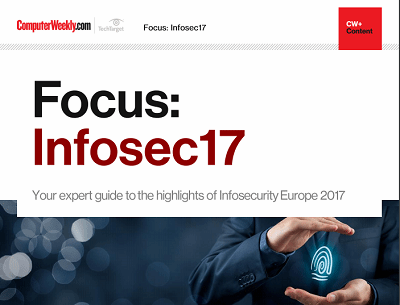 From forensic cyber to encryption: InfoSec17
Security technologist Bruce Schneier's insights and warnings around the regulation of IoT security and forensic cyber psychologist Mary Aiken's comments around the tensions between encryption and state security were the top highlights of the keynote presentations at Infosecurity Europe 2017 in London.
By submitting your personal information, you agree that TechTarget and its partners may contact you regarding relevant content, products and special offers.
You also agree that your personal information may be transferred and processed in the United States, and that you have read and agree to the Terms of Use and the Privacy Policy.
Unfortunately, hackers are moving to more virulent attack mechanisms, particularly network worms incorporating trojan components.
Kaspersky said in its latest report, "2004 was distinguished by a number of major epidemics caused by e-mail worms such as Mydoom, NetSky, Bagle and Zafi. However, late 2004 and early 2005 was free of such outbreaks, with nothing on the scale of even the mid-sized outbreaks of 2004."
Kaspersky said the decline in successful e-mail worms could be a result of the development of new blocking methods by anti-virus companies.
These include breakthrough technologies such as detecting worms in password-protected Zip files and preliminary analysis of e-mails with executable attachments.
Kaspersky said all these techniques made it possible to halt outbreaks in the early stages before an epidemic could develop.
The report said it was unlikely that e-mail worms that arrived as attachments would cause significant outbreaks in the foreseeable future.
The report attributes this situation to, first, Microsoft ensuring that patches were available for all known critical vulnerabilities in both Outlook and Outlook Express.
And second, the information provided by anti-virus suppliers, and the greater media focus on malicious code and security issues, has made end-users noticeably more cautious about opening e-mail attachments, especially those from unknown sources.
Kaspersky said virus writers would now have to find new methods of tricking users into opening suspicious attachments or clicking on links in e-mails.
However, the company warned that network worms which exploited Windows vulnerabilities represented an increasing threat and said that scanning network traffic as well as e-mail traffic was essential.
Kaspersky also pointed out there had been a big increase in security attacks linked to spyware, instant messaging and phishing e-mails.
Read more on IT risk management