Forrester outlines corporate IT challenges
IT managers at big companies are facing five main challenges, according to Forrester Research.
IT managers at big companies are facing five main challenges, according to Forrester Research.
Forrester questioned around 70 IT managers at large companies, who were responsible for IT infrastructure, about the key challenges they faced in running their corporate IT infrastructure.

Download this free guide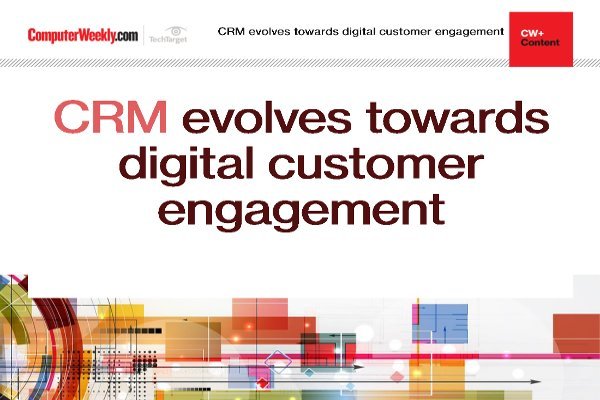 Enhancing digital customer engagement with CRM
Learn about customer relationship management has evolved towards engaging with customers through every channel, with digital at the forefront.
By submitting your personal information, you agree that TechTarget and its partners may contact you regarding relevant content, products and special offers.
You also agree that your personal information may be transferred and processed in the United States, and that you have read and agree to the Terms of Use and the Privacy Policy.
Forrester said there were five top issues that companies struggled with: demand for consistent end-to-end application and service performance; unplanned infrastructure changes leading to downtime; unanticipated infrastructure effects from consolidation and new projects; misconfigured network objects; and wide area network performance.
To deliver consistent application performance IT infrastructure managers need to develop a service log and look at implementing service-level management (SLM) and/or business service management (BSM) technologies, Forrester advised. BSM measures the overall service quality from an end-user perspective.
To tackle unplanned and untested infrastructure changes companies should adopt automation and implement rigorous change management processes, using the IT Infrastructure Library (ITIL) industry standard for running IT services and dynamically linking infrastructure to applications.
For consolidation and new projects Forrester said testing before implementation is the obvious solution, but far too many organisations do not adequately test.
The performance of a wide area network performance can be improved with Wan bandwidth management and Wan traffic compression, Forrester added.
The challenge to deliver good Wan performance is increasing, said Forrester, with the wider adoption of voice over IP, and the requirement to separate mission critical traffic from less important data.
Read more on Business applications