Oracle to deliver quarterly security patches
From 18 January, Oracle will provide security patches for all of its products on a quarterly basis, a schedule it believes is...
From 18 January, Oracle will provide security patches for all of its products on a quarterly basis, a schedule it believes is most convenient for customers.

Download this free guide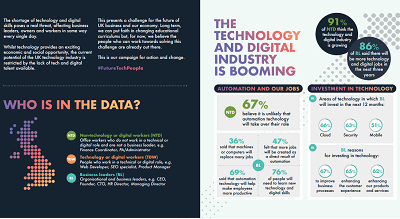 Infographic: Future-proofing UK technology
The current potential of the UK technology industry is restricted by the lack of tech and digital talent available. Read through this challenge for the future of UK business and our economy.
The patches will include fixes for significant security vulnerabilities and updates that are needed to prevent patch conflicts, said Mary Ann Davidson, Oracle's chief security officer.
In the past, Oracle generally released patches when they were ready for all supported product releases and platforms. This meant users often times were caught off-guard and had to drop other work to patch their systems.
Oracle had been mulling a regular delivery model for patches for the last year or so, according to Davidson. In August the company appeared to have opted for a monthly release cycle, similar to the one used by Microsoft.
"When we talked to customers, they said they did not want to patch their systems once a month," Davidson said. "We felt quarterly seemed to be a schedule that customers could live with."
The dates on the patching calendar were chosen to provide a schedule that works for most customers, Davidson said. It avoids periods customers do not want to patch their systems because they are, for example, closing their books, she said.
Oracle's quarterly cycle is not set in stone. The company will issue a patch early if there is an imminent threat of a serious security flaw being exploited, Davidson said.
"In that case we don't want to make customers wait for three months and of course customers don't want to wait for three months," she said.
Mike Murray, director or vulnerability research at nCircle Network Security, a provider of vulnerability management services, is pleased with Oracle's move to quarterly patching.
"It is excellent. It really puts the appropriate emphasis on the importance of the patch cycle for IT departments. Now that it is predictable, it allows you to more efficiently and effectively allocate security resources around your Oracle infrastructure," he said.
"In the past, the announcements would come out whenever Oracle was ready, so you would come in to work one day and all of a sudden you had to run around and patch your Oracle servers."
Unlike Microsoft, Oracle will not give customers a heads up on what it will deliver in its quarterly patch release, Davidson said. Microsoft recently started publishing a list of products it will provide patches for three work days ahead of the actual patch release.
Joris Evers writes for IDG News Service