64-bit sales lead AMD up 30% on last year
AMD reported $1.24bn (£695m) in sales for the third quarter, in line with the updated guidance it provided earlier this week.
AMD reported $1.24bn (£695m) in sales for the third quarter, in line with the updated guidance it provided earlier this week.
The company had originally expected to exceed the $1.26bn in sales it recorded in the second quarter of this year, but weaker demand for its flash memory products hurt third-quarter sales.

Download this free guide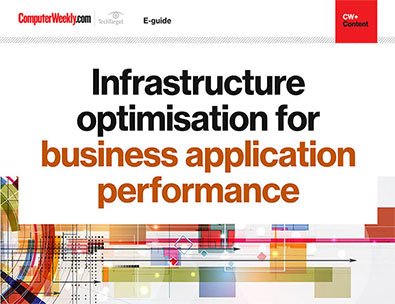 Server hardware specs and design: The latest trends
Join us as we take a look at some of the latest trends in server hardware design and specifications to help IT buyers make an informed choice about the best infrastructure to run their portfolios of business applications on.
Flash memory sales to mobile phone suppliers in China were hurt by government intervention in that fast moving economy, said AMD chairman, president and chief executive Hector Ruiz.
Still, net sales improved by 30% compared withthe third quarter of 2003. This was largely driven by a 34% gain in sales within AMD's Computation Products Group, which makes its 64-bit Opteron and Athlon 64 processors.
Those processors now account for more than one third of AMD's sales, the company said.
By the end of the year, the eighth-generation processors based on the AMD64 instruction set will make up 50% of all processor shipments, Ruiz said.
Third-quarter net income was $44m, up sharply from the $31m net loss AMD recorded in the third quarter of 2003.
The strong sales growth in the processor division, coupled with improved margins within AMD's flash memory business, helped AMD to record its highest profit in several quarters. Earnings per share were 12 cents, in line with analyst estimates.
The flash memory division's profits improved as AMD completed a transition to the 110nm process technology for its flash memory manufacturing group, said Robert Rivet, AMD's chief financial officer.
Industry analysts are concerned about the PC market heading into the fourth-quarter, but AMD expects fourth-quarter processor sales to exceed seasonal trends, it said.
Ruiz believes that AMD is breaking away from the usual pattern of seasonal expectations as its new processors gain traction in the marketplace.
AMD has plenty of room to grow, even within a challenging market, as it tries to chip away at Intel's commanding lead in several microprocessor categories, Ruiz said.
Tom Krazit writes for IDG News Service
Read more on Server hardware