Toshiba notebooks cold-shoulder Pentium M
Toshiba's new desktop-replacement multimedia notebooks provide further evidence that US consumers have yet to embrace the...
Toshiba's new desktop-replacement multimedia notebooks provide further evidence that US consumers have yet to embrace the mobility offered by Intel's Pentium M processor.

Download this free guide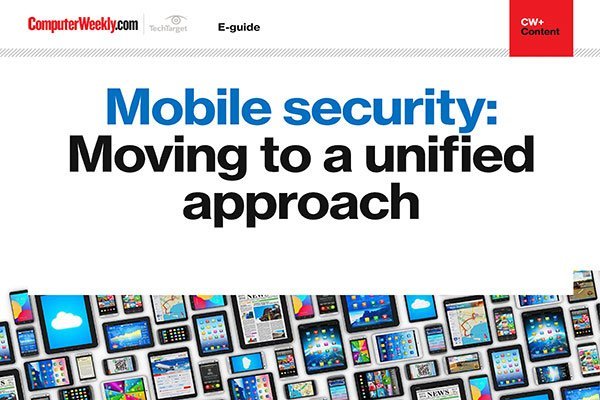 3 expert insights into how mobile security is evolving for business
Download this e-guide to read expert insights into how the current trends in mobile security strategy are showing a move from mobile device management, to enterprise mobile management and unified endpoint management - indicating an evolution towards a unified approach to mobile security.
By submitting your personal information, you agree that TechTarget and its partners may contact you regarding relevant content, products and special offers.
You also agree that your personal information may be transferred and processed in the United States, and that you have read and agree to the Terms of Use and the Privacy Policy.
So far, US consumers have shown lukewarm interest in Intel's Pentium M chip, despite a consumer marketing campaign and price cuts over the course of the year. In Asia-Pacific and Europe, where a notebook's style and mobility play a greater role in the buying decision, the Pentium M has appeared in several consumer notebooks.
The Pentium M runs at a slower clock speed than the Mobile Intel Pentium 4 but is still capable of outperforming its faster sibling while consuming much less power, according to Intel. Intel designed the Pentium M specifically for notebooks, while the Mobile Intel Pentium 4 is basically the same as the desktop Pentium 4 chip with some extra mobility features to help control power consumption.
Intel markets the Mobile Intel Pentium 4 to this desktop-replacement category of notebooks, reserving the Pentium M chip for thin, light and ultraportable notebooks. The most powerful Mobile Intel Pentium 4 chip is around $400 (£220) cheaper than the most powerful Pentium M chip.
Earlier this year, Pentium M-based notebooks made up only 11% of all US notebook retail sales, according to data from ARS. Matt Sargent, an ARS analyst, said that although that market share is now 20.4% it is still far below where Intel had hoped to be with Pentium M this year.
The new models in the Toshiba Satellite A75 and P35 series have wide-screen displays and the desktop-replacement processors. One of the notebooks has a 3.33GHz Mobile Intel Pentium 4 processor - a new top speed for this product line.
Stephen Baker of research firm NPD Techworld said consumers tended to use notebooks for gaming or videos rather than spreadsheets or word processing, and so preferred wide-screen displays.
A wide-screen display makes users feel they are seeing more of the image than on a normal display - it's like the difference between a cinema screen and a TV screen.
Baker said that the combination of a cheaper processor with a wide-screen display gave consumers a moderately priced PC portable enough to carry around the house while watching DVDs or playing online games. So far, he said, US consumers hadn't shown they would pay more for the thinness, lightness and extended battery life provided by Pentium M-based systems.
Although Pentium M price cuts have helped sell notebooks based on the chip, ARS analyst Sam Pentium Bhavnani said Intel faced a challenge in selling the Pentium M to consumers after the megahertz-focused advertising campaign that accompanied the Pentium 4, when the company tub-thumped clock speed as the most important indicator of performance.
Intel spokeswoman Stephanie Silvester said the launch of Sonoma, scheduled for the first quarter of 2005, should help accelerate the transition to Pentium M. Sonoma is the next generation of Intel's Centrino platform, consisting of the Pentium M, a mobile chipset and 802.11 wireless chips.
Intel also plans to phase out some older versions of the Mobile Intel Pentium 4 chip over the remainder of the year, including the Mobile Intel Pentium 4 538 processor used in one of the new Toshiba notebooks.
Toshiba has introduced two A75 series models. The A75-S229 has a Mobile Intel Pentium 4 538 processor at 3.2GHz, 512Mbytes of double data rate SDRAM, an 80Gbyte hard drive, a 15.4-inch WXGA display, a DVD+/-RW drive, integrated 802.11g wireless and a five-in-one media card reader. The A75-S209 has a slower processor and smaller hard drive.
Two new P35 series models replace P25 systems. The P35-S629 has a Mobile Intel Pentium 4 548 processor, 512Mbytes of DDR SDRAM, a 100Gbyte hard drive, a 17-inch WXGA display, a DVD+/-RW hard drive, integrated 802.11g wireless and a Mobility Radeon 9700 graphics card from ATI Technologies with 64Mbytes of memory. The P35-S609 has a smaller hard drive, slower processor and different graphics card.
Tom Krazit writes for IDG News Service
Read more on Mobile hardware