IBM wrests back supercomputer crown
IBM has created the most powerful supercomputer on the planet by assembling a 16,000-processor version of its BlueGene/L...
IBM has created the most powerful supercomputer on the planet by assembling a 16,000-processor version of its BlueGene/L supercomputer in Minnesota, edging out Japan's NEC-built Earth Simulator, which had held the title since 2002.

Download this free guide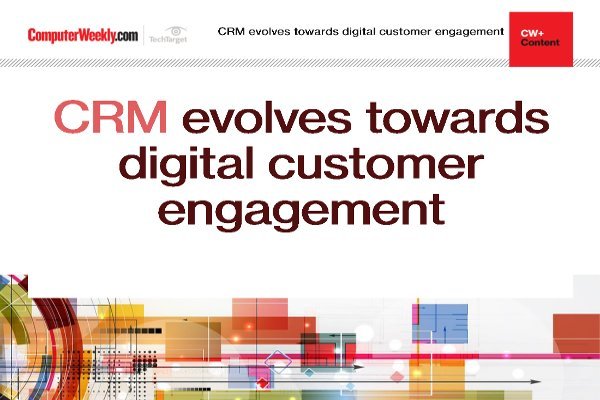 Enhancing digital customer engagement with CRM
Learn about customer relationship management has evolved towards engaging with customers through every channel, with digital at the forefront.
By submitting your personal information, you agree that TechTarget and its partners may contact you regarding relevant content, products and special offers.
You also agree that your personal information may be transferred and processed in the United States, and that you have read and agree to the Terms of Use and the Privacy Policy.
"This is a kind of seminal announcement for us," said Dave Turek, vice-president of deep computing at IBM. "The Earth Simulator's reign as the most powerful supercomputer in the world has come to an end."
Running the Linpack benchmark, used to evaluate computing power during the six-monthly Top500 list of supercomputers, BlueGene achieved a sustained performance of 36.01 teraflops (a teraflop is a trillion calculations per second), beating the Earth Simulator's 35.86 teraflops.
Blue Gene is an eight-rack prototype of the $100m (£55m) system that IBM plans to deliver to Lawrence Livermore National Labs early next year. The Lawrence Livermore supercomputer will be a 64-rack, 130,000-processor system with an estimated peak performance of 360 teraflops.
NEC's long reign as maker of the world's most powerful supercomputer has been a point of pride for the Japanese company, which was shut out of the US market at one point when a 454% duty was imposed on its machines.
Built in 2002 to model climate change simulations for the Japan Agency for Marine-Earth Science and Technology, the Earth Simulator took five years to build and cost ¥50bn (£250m). It consists of 5,120 processors housed in 64 cabinets in the centre of a room 50 metres by 64.
Turek said the eight-rack Blue Gene would take up about 30 square metres and consume 216 kilowatts compared with the 6,000 kilowatts required by the Earth Simulator.
IBM plans to produce a number of systems using Blue Gene components, including systems for Argonne National Laboratory, Dutch astronomical organisation Astron, and the Computational Biology Research Center of Japan's National Institute of Advanced Industrial Science and Technology.
Whether Blue Gene will still be number one come the next official Top500 ranking in November remains to be seen.
Turek said IBM was working with customers on a number of systems that could perform in the 40-teraflop range. "I can only assume that our competitors are doing the same."
Robert McMillan writes for IDG News Service
Read more on Business applications