Four sacked over Los Alamos security breaches
The US nuclear weapons lab at Los Alamos has sacked four lab workers after recent security and safety incidents.
The US nuclear weapons lab at Los Alamos has sacked four lab workers after recent security and safety incidents.
One other worker has resigned while seven others face disciplinary action, including demotions, pay cuts and suspensions and reprimands, according to Kevin Roark, a spokesman for the New Mexico-based facility.

Download this free guide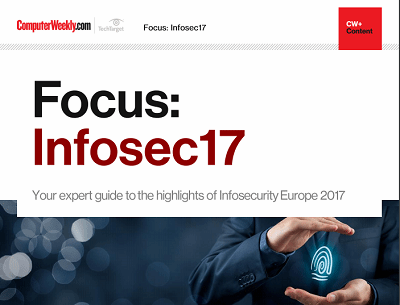 From forensic cyber to encryption: InfoSec17
Security technologist Bruce Schneier's insights and warnings around the regulation of IoT security and forensic cyber psychologist Mary Aiken's comments around the tensions between encryption and state security were the top highlights of the keynote presentations at Infosecurity Europe 2017 in London.
By submitting your personal information, you agree that TechTarget and its partners may contact you regarding relevant content, products and special offers.
You also agree that your personal information may be transferred and processed in the United States, and that you have read and agree to the Terms of Use and the Privacy Policy.
Roark said another 10 workers under investigation in connection with the incidents had returned to their jobs after being cleared of wrongdoing. One employee remains on paid leave.
The sackings and other disciplinary actions came after investigations into several incidents, including the July disappearance of two removable computer discs containing classified nuclear weapons data.
Last month, a US Department of Energy report concluded that the lab's security procedures were inadequate for computers used for classified and unclassified research and called for tighter hardware security.
And in July, officials at Los Alamos confirmed that workers had sent out an undisclosed number of classified e-mails over a system that was not secure.
Roark said he couldn't comment further on the status of the incidents and whether any of the missing discs had been recovered because the investigation was still continuing.
The incidents led to the lab calling a halt to most of its work in July. Since then, it has resumed all its lowest-security level work and more than half of its higher, level 2 activities, according to Roark. The lab expected to be fully operational by the middle of October, he said, after security, operational and procedural changes had been fully implemented.
The Los Alamos lab is operated by the University of California for the National Nuclear Security Administration of the US Department of Energy.
Todd R Weiss writes for Computerworld
Read more on IT risk management