New Microsoft mouse, keyboard read fingerprints
A new line of keyboards and mice from Microsoft includes some with fingerprint readers that let users scan a finger instead of...
A new line of keyboards and mice from Microsoft includes some with fingerprint readers that let users scan a finger instead of having to enter a log-in name and password when accessing online services or logging on to the PC.

Download this free guide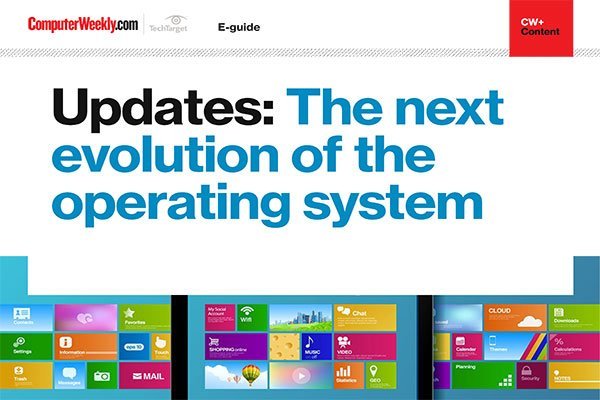 Software Updates: Our latest e-guide is available for your device. Download now?
See how operating systems are evolving with the help of continuous updates and learn about how the Spectre and Meltdown microprocessor flaws have led to improved, more secure processors being released and how Microsoft is evolving its Windows desktop operating system.
A keyboard, mouse and a stand-alone fingerprint reader were added to Microsoft's hardware line-up.
The products are aimed at consumers and are meant for convenience use only. Strong, or hard-to-guess passwords are still recommended for sensitive data, such as financial information, or for access to corporate networks, Microsoft said.
As part of its annual keyboard and mice product line refresh, Microsoft also introduced a gently-curved keyboard with keys placed at a 6 degree angle. The keyboard promotes a more natural hand-and-wrist alignment but offers the same layout as a traditional flat keyboard, according to Microsoft.
The ergonomically designed, curved keyboard is part of the Wireless Optical Desktop Comfort Edition, which also includes a mouse. It is offered as an option for users who want more comfort, but don't like the split keyboard that Microsoft first introduced in 1994, dubbed the Microsoft Natural keyboard.
For mobile users, Microsoft introduced the new Wireless Notebook Optical Mouse. This first Microsoft mouse designed for notebook users on the go includes a small receiver that plugs into a USB (Universal Serial Bus) port and snaps into the bottom of the mouse for storage. Storing the receiver turns off the power to save battery life, Microsoft said.
The new hardware line-up also includes an updated Bluetooth offering. The Optical Desktop Elite and the IntelliMouse Explorer for Bluetooth now feature a tilting mouse wheel for horizontal scrolling, longer battery life and other enhancements, Microsoft said. The company first released a Bluetooth keyboard and mouse two years ago.
On the lower end, Microsoft has updated its basic wireless mouse product, now called Standard Wireless Optical Mouse, and introduced a new keyboard for digital media users called the Digital Media Pro Keyboard. For business users, Microsoft has created a new Microsoft Business Hardware Pack that includes a wired keyboard and a mouse at a low price point.
All new products will be available by the end of September, except for the mouse with fingerprint reader, which should be in stores early next year.
Joris Evers writes for IDG News Service