Linux supercomputers used for US war simulations
Complicated battle scenarios are to be run on US Department of Defense Linux-based supercomputers.
Complicated battle scenarios are to be run on US Department of Defense Linux-based supercomputers.
The Pentagon is using two 256-processor Linux Networx Evolocity cluster supercomputers to conduct various disaster simulations.
One computer has been installed at a High Performance Computing Center in Dayton, Ohio, the other is in Hawaii at the US Air Force's Maui High Performance Computing Center.

Download this free guide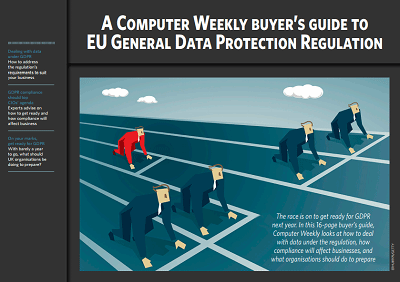 Computer Weekly's Buyer's Guide to GDPR
The race is on to get ready for GDPR next year. Computer Weekly looks at how to deal with data under the regulation, how compliance will affect businesses, and what organisations should do to prepare.
By submitting your personal information, you agree that TechTarget and its partners may contact you regarding relevant content, products and special offers.
You also agree that your personal information may be transferred and processed in the United States, and that you have read and agree to the Terms of Use and the Privacy Policy.
The purchase is part of a technology initiative known as the Technology Insertion 2004 programme, designed to provide the defence department with the most current technology to conduct various simulations.
The Linux machines replaced three-year-old, 512-processor clusters that were not powerful enough to conduct the military simulations now being done by the agency.
The clusters can simulate moving 3,000 troops among 1 million civilian vehicles.
The computers will one day be used for more immediate purposes said David Morton, technical director at the Maui centre. "This is still bleeding edge, but it will eventually be used for training. It's still in the lab, but these same capabilities will move out to support actual war battles," he said.
Kevin Benedict, programme manager at the Maui centre, said, "Our selection methods are rigorous to ensure the technology we adopt is reliable, robust and mature enough to support our demanding environments. The Linux cluster from Linux Networx has proven to be a high productivity system and is helping this centre achieve our computing objectives."
The clusters are part of a larger contract Linux Networx won with the defence agency earlier this year to deliver a total of six cluster computer systems, including a 2,132-processor system Linux Networx is now building for the Army Research Laboratory.
Written by LinuxWorld staff
Read more on Server hardware