Salesforce.com makes a strong start
Salesforce.com's first quarterly results since going public showed income of $1.2m (£655,000) on revenue of $40.6m for the period...
Salesforce.com's first quarterly results since going public showed income of $1.2m (£655,000) on revenue of $40.6m for the period ended 31 July.
The hosted CRM services supplier added 21,000 paying subscribers during the quarter, bringing its total to 168,000 companies.
That growth prompted the company to slightly raise its revenue expectations for the year ending 31 January 2005. It now anticipates revenue of between $165m and $170m.

Download this free guide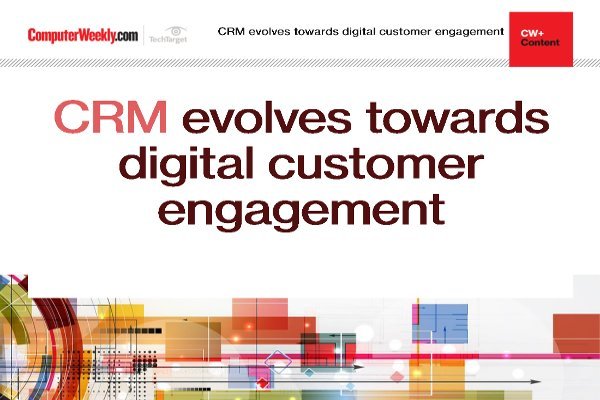 Enhancing digital customer engagement with CRM
Learn about customer relationship management has evolved towards engaging with customers through every channel, with digital at the forefront.
By submitting your personal information, you agree that TechTarget and its partners may contact you regarding relevant content, products and special offers.
You also agree that your personal information may be transferred and processed in the United States, and that you have read and agree to the Terms of Use and the Privacy Policy.
The second quarter results edged past the $39.7m in revenue expected by analysts polled by Thomson First Call. Salesforce.com met per-share earnings expectations, with earnings of $0.01.
The newly public company has an disproportionate impact on the CRM market. While its sales are small compared to those of market leaders like Siebel, Salesforce.com targets the rapidly growing market of small companies shopping for sales and customer support management software.
Its growth, shadowed by that of rivals like NetSuite and Salesnet, has prompted nearly every supplier in the CRM market to re-evaluate how it approaches small and medium-sized businesses.
Salesforce.com chairman and chief executive Marc Benioff said that Salesforce.com's growth during the quarter stood "in stark contrast to traditional enterprise software companies", which continue to struggle.
He also criticised Salesforce.com's most visible rival, Siebel, for not disclosing its customer base and growth. Siebel, which holds the largest share of the traditional CRM software market, started a hosted subscription service last year, Siebel CRM OnDemand, to compete head-to-head with Salesforce.com.
Siebel does not officially discuss its CRM OnDemand results, and company spokespeople refuse to release customer numbers, but Siebel executive vice-president David Schmaier said in May that the service had signed on 1,400 companies.
Benioff said Salesforce.com rarely encounters Siebel while competing for new business. "[Seibel has] run a huge advertising campaign, but it just has not delivered, in our market," Benioff said.
Stacy Cowley writes for IDG News Service
Read more on Business applications