OGC shortlists suppliers for government procurement system
The Office of Government Commerce has shortlisted eight suppliers for a project to develop a government-wide online procurement...
The Office of Government Commerce has shortlisted eight suppliers for a project to develop a government-wide online procurement service.
The service, dubbed Zanzibar, aims to achieve savings of £72.5m in its first year, by improving purchasing efficiency and enabling government departments to club together to make bulk purchases on a range of goods and services.

Download this free guide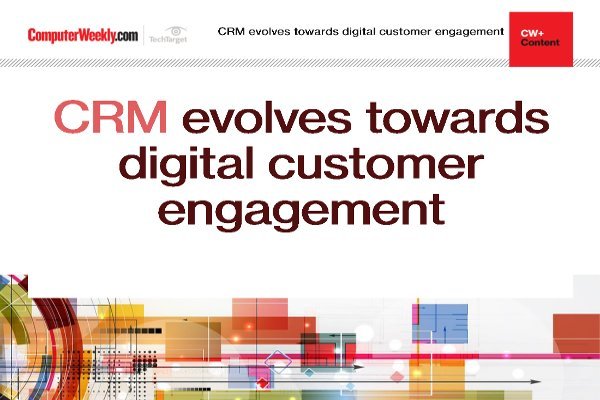 Enhancing digital customer engagement with CRM
Learn about customer relationship management has evolved towards engaging with customers through every channel, with digital at the forefront.
Zanzibar, which could handle up to £13bn annually if used by all 78 government departments, will also provide the government with procurement data from a wide range of government departments, allowing it to identify scope for further savings and improvements.
Twenty five suppliers file expressions of interest in Zanzibar, when the project was advertised in the Official Journal of the European Communities in May this year.
The Office of Government Commerce has invited eight suppliers to negotiate, including Kellogg Brown & Root, part of the US Halliburton group, and advisers to NHS's National Programme for IT.
The other shortlisted suppliers are BT, CapGemini UK, EGS, ITnet, Lloyds TSP, Logica CMG and PA Consulting.
The service, which is due to go live from March 2005, is being funded by the OGC and will be managed by OGCbuying.solutions, an OGC spin-off.
Some 13 government departments have expressed an intention to use the service, which will be charged to each department on a subscription basis, and others will be encouraged to join.
The OGC anticipates that the service will provide better analysis of expenditure across government and better reporting, forecasting and budgeting.
Departments will be able to access Zanzibar through an internet browser, through a link to their ERP systems, or by processing transactions in batch. A datawarehouse will record details of transactions for later analysis.
The system will provide data to make it easier for government departments to assess the credit-worthiness of suppliers before they award contracts.
According to the OGC, Zanzibar will also benefit suppliers, who would only need to provide the standard information provided by government departments once, and have greater access to procurement details.
The system is designed to meet concerns raised by Sir Peter Gershon, in his 1999 review of central government procurement, that there were no common systems across government for recording or analysing procurement transactions and the performance of suppliers.
Read more on Business applications