Blaster-B culprit confesses all
A 19-year-old has pleaded guilty in a US court to spreading the W32.Blaster-B worm over the internet.
A 19-year-old has pleaded guilty in a US court to spreading the W32.Blaster-B worm over the internet.
Jeffrey Lee Parson, of Hopkins, Minnesota, admitted he had created and unleashed the worm, which affected thousands of computers worldwide.
Parson could face between 18 and 37 months in prison and end up paying millions of dollars in fines. Sentencing is scheduled for 12 November in Seattle.

Download this free guide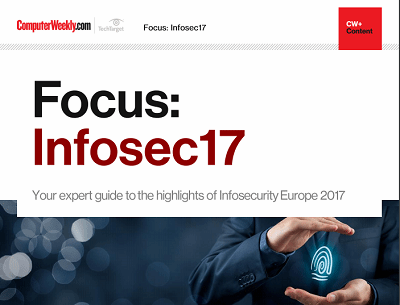 From forensic cyber to encryption: InfoSec17
Security technologist Bruce Schneier's insights and warnings around the regulation of IoT security and forensic cyber psychologist Mary Aiken's comments around the tensions between encryption and state security were the top highlights of the keynote presentations at Infosecurity Europe 2017 in London.
By submitting your personal information, you agree that TechTarget and its partners may contact you regarding relevant content, products and special offers.
You also agree that your personal information may be transferred and processed in the United States, and that you have read and agree to the Terms of Use and the Privacy Policy.
The W32.Blaster-B variant of the Blaster worm first surfaced on the internet a year ago, days after the appearance of W32.Blaster-A. Blaster-B used the filename, Teekids.exe, rather than the original MSBlast.exe.
The worm exploited a protocol handling vulnerability in Windows to spread itself and launch denial-of-service attacks against popular websites, including Microsoft's Windows Update site.
Parson also admitted inserting a backdoor Trojan in Blaster-B, which allowed him to reconnect to infected computers.
The teenager was tracked down last year by the FBI and the US Secret Service. Officials first got on Parson's trail after tracking down ownership of an internet domain, www.t33kid.com, used by Blaster-B to download instructions and report on infected hosts. Domain name data led officials to Parson's father's home where Parson was arrested and seven computers seized.
Parson admitted modifying the original Blaster worm and creating the Blaster-B worm variant, calling it Teekids after his online name.
Agam Shah writes for IDG News Service
Read more on IT risk management