Torvalds settles Linux trademark dispute down under
When Linus Torvalds gets involved, the world usually listens. The Linux world, at least.
When Linus Torvalds gets involved, the world usually listens. The Linux world, at least.
So when companies in Australia began to apply the term "Linux" willy-nilly to mean something completely different to what the rest of the world means by it and even started trademarking company names including the word, the non-profit organisation Down Under (devoted to keeping open-source Linux sacrosanct) Linux Australia, turned to the man who has the unique rights to the term "Linux" worldwide - the father of Linux himself.

Download this free guide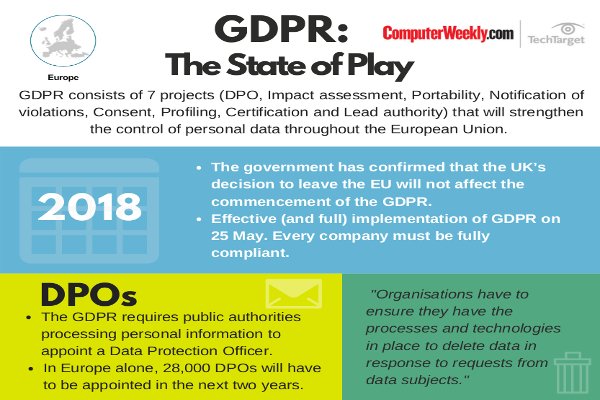 Infographic: GDPR - The State of Play
Get the latest information on how GDPR is going to affect your business and how to avoid any unwanted fines with this simple infographic.
By submitting your personal information, you agree that TechTarget and its partners may contact you regarding relevant content, products and special offers.
You also agree that your personal information may be transferred and processed in the United States, and that you have read and agree to the Terms of Use and the Privacy Policy.
A private company called Linux Australia last year lodged an official trademark application for its name with IP Australia. It has not yet been approved.
Torvalds should have no difficulty, experts say, demonstrating that his use of the word "Linux" has continued for longer than any of the competing would-be Australian trademarks seeking to bear the name.
Torvalds has defended his common-law rights to "Linux" before, back in 1996-7 after US citizen William R Della Croce Jr registered it as a trademark in order to extract 10% royalties on sales from businesses marketing Linux products.
Torvalds won that case. Ever since the world has become increasingly familiar with the following sentence: "LINUX® is a registered trademark of Linus Torvalds".
Written by LinuxWorld staff
Read more on IT legislation and regulation