Niku to launch open-source Windows app
Niku, a supplier of IT management and governance software, will announce an open-source version of its project scheduler,...
Niku, a supplier of IT management and governance software, will announce an open-source version of its project scheduler, Workbench, renamed Open Workbench, for Windows-based desktops.

Download this free guide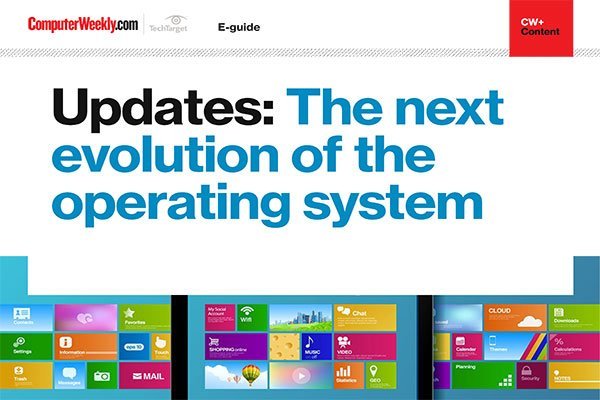 Software Updates: Our latest e-guide is available for your device. Download now?
See how operating systems are evolving with the help of continuous updates and learn about how the Spectre and Meltdown microprocessor flaws have led to improved, more secure processors being released and how Microsoft is evolving its Windows desktop operating system.
By submitting your personal information, you agree that TechTarget and its partners may contact you regarding relevant content, products and special offers.
You also agree that your personal information may be transferred and processed in the United States, and that you have read and agree to the Terms of Use and the Privacy Policy.
Niku will offer Open Workbench as a free application with downloadable source code available on the popular open-source site SourceForge.net.
The company will become the second major enterprise ISV to offer open-source software for Windows rather than for Linux.
Last month Computer Associates announced that is was making Ingres, its database management system, open source. However, Open Workbench is an application rather than a DBMS.
While Niku is pitching the application as an alternative to Microsoft Project, one industry analyst said that the Microsoft application is project scheduling for the average user while Open Workbench is for a highly trained group of professional project managers.
"It is true that Microsoft Project 2003 is targeting the enterprise space but from bottom up; while Workbench is heavy duty, more for the elite project mangers," said Melinda Ballou, senior research analyst at Meta Group.
Open Workbench will be administered for the open-source community by Niku at two separate sites. For the end-user community, users can register and trade ideas and ask questions at www.openworkbench.org. Niku is assigning support specialists to answer all queries.
The second site is targeted at the developer community and will become an Open Workbench project at SourceForge.
Developers will be able to contribute enhancements under the Mozilla licence, said David Hurwitz, vice-president of marketing and strategy at Niku.
"We chose Mozilla over Gnu because it offers the most flexibility for developers to contribute enhancements or extensions back into the community for free or to sell them," said Hurwitz.
Ballou said that creating an open-source version of an application is an alternate route for companies that need to support their existing legacy customer base for a product that no longer generates a great deal of revenue.
Ephraim Schwartz writes for InfoWorld