Hackers face longer jail sentences under plans to update the Computer Misuse Act
The government has committed to introducing tougher computer crime laws that could quadruple prison sentences for hackers.
The government has committed to introducing tougher computer crime laws that could quadruple prison sentences for hackers.

The new laws could also give police stronger powers to extradite computer criminals operating outside the UK.

Home Office minister Caroline Flint told MPs on the All Party Internet Group that she will introduce legislation to update the Computer Misuse Act in the next Queen's speech or immediately following the next election.

The government has effectively endorsed the recommendations from the cross-party group, published last week, which included a call to increase the maximum sentence for unauthorised access offences from six months to two years and to clarify the law on denial of service attacks.

The recommendations followed a campaign by Computer Weekly to update the Computer Misuse Act, which was created in 1990 before the current wave of computer crime.

Committee member MP Brian White said longer sentences would send a signal to hackers that computer crime would not be tolerated and give UK police powers to take action against overseas hackers.

"By increasing the sentence to two years we are sending a signal about how significant an offence hacking is. It will make it easier for the police to extradite hackers from abroad," he said.

"People from the UK have been extradited to the US, but we are not able to extradite from the US or overseas."

The government is also expected to act on the committee's recommendations to clarify the UK's fraud laws. This will ensure that phishing and fraud against computer systems, which is currently not an offence, are explicitly made illegal.

The MPs acknowledged that the police lack the resources to tackle the volume of computer crime faced by businesses in the UK, and urged the government not to obstruct firms that want to bring private prosecutions against computer hackers.

Ministers are considering creating specialist IT constables who could be called in to help police with computer crime investigations, the MPs revealed.

Download this free guide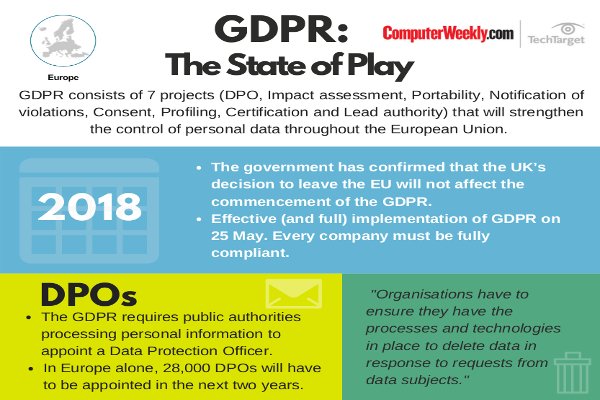 Infographic: GDPR - The State of Play
Get the latest information on how GDPR is going to affect your business and how to avoid any unwanted fines with this simple infographic.
By submitting your personal information, you agree that TechTarget and its partners may contact you regarding relevant content, products and special offers.
You also agree that your personal information may be transferred and processed in the United States, and that you have read and agree to the Terms of Use and the Privacy Policy.
Other IT crime law recommendations
Government to bring a new fraud bill to deal urgently with phishing and other online fraud
Law Commission to create laws to criminalise theft of electronic data, which is currently not an offence
Codes of practice for software suppliers governing spyware
Home Office to systematically collect statistics on computer crime
Prosecution of fraudsters who develop hacking tools which surreptitiously call premium rate numbers
ISPs to systematically monitor security of customers' machines.
Read more on IT legislation and regulation