Desktop sales figures surprise industry
Faster-than-expected growth of desktops is expected to lift the overall market more than previously thought, according to data...
Faster-than-expected growth of desktops is expected to lift the overall market more than previously thought, according to data released by IDC yesterday.

Download this free guide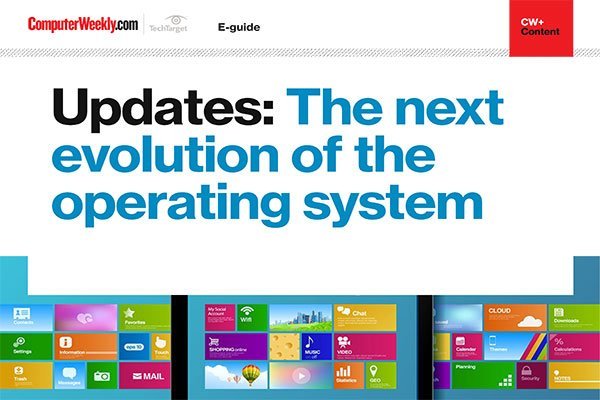 Software Updates: Our latest e-guide is available for your device. Download now?
See how operating systems are evolving with the help of continuous updates and learn about how the Spectre and Meltdown microprocessor flaws have led to improved, more secure processors being released and how Microsoft is evolving its Windows desktop operating system.
By submitting your personal information, you agree that TechTarget and its partners may contact you regarding relevant content, products and special offers.
You also agree that your personal information may be transferred and processed in the United States, and that you have read and agree to the Terms of Use and the Privacy Policy.
Worldwide shipments of PCs are now expected to increase 13.5% for 2004, up from expectations of 11.4% growth released by IDC in March.
In the first quarter, desktop shipments increased 13.4% compared with the first quarter the previous year. The category grew only 9.4% in the fourth quarter of 2003, compared with the previous year's fourth quarter. The fourth quarter is considered the strongest period for PC shipments, while the first quarter tends to be much slower.
Desktop PCs account for more than 70% of all PC shipments worldwide, IDC said. Any notable increase in shipment growth for desktops will have a substantial effect on the overall market.
As business customers start purchasing PCs in greater numbers, they are choosing desktops more than IDC had expected. The strong growth in notebooks over the second half of 2003 had led many analysts to predict businesses would replace their ageing desktops with notebooks, but cost pressures continue to affect business PC purchases. Notebook PCs are generally more expensive that comparable desktop PCs.
Notebook growth was still strong at 28.5% in the first quarter, but notebook sales grew at 35% in the second half of 2003, showing that buyers are becoming more price sensitive and selective when it comes to notebook PCs.
Businesses are buying notebooks, but they are rolling them out to their users selectively rather than opting for a wholesale replacement of desktop PCs.
Western Europe and Asia-Pacific are expected to lead the growth around the world throughout 2004 as those regions begin to replace ageing PCs. That replacement cycle has already begun in the US, but should remain strong during the rest of the year.
The value of PC shipments is also expected to grow in 2004, but at a slower rate as the industry continues to mature. Total shipment value for 2004 is expected to be $194.5bn, an increase of 9.2% from 2003.
Tom Krazit writes for IDG News Service