Stop 'value leakage' in contract negotiations
IT managers who help negotiate contracts with suppliers often end up with less than they had hoped for, largely because of the...
IT managers who help negotiate contracts with suppliers often end up with less than they had hoped for, largely because of the process by which contracts are agreed to and delivered upon.

Download this free guide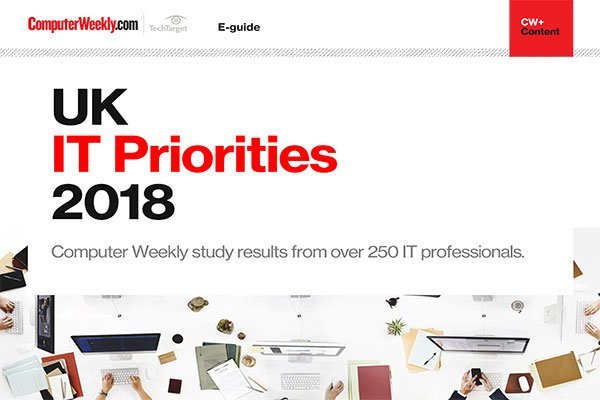 UK IT Priorities results 2018
The forecast for the future is in and, in typical British fashion, it looks like it's going to be cloudy. Our IT Priorities survey has revealed that organisations are planning on making the most of the cloud in the future. Download our IT Priorities results for more insights into the future.
During contract negotiations, customers often come up with great ideas to tie value to performance, said Todd Larson, director of application development at Eaton Vance Management, a mutual fund company in Boston. But by the time a contract is signed, most of those ideas have dissipated.
One reason customer firms and suppliers suffer from what Larson called contract "value leakage" is that there are big gaps between supplier salespeople, contract managers and the people who deliver on the terms of a contract, said Stuart Kliman, a senior consultant at Cutter Consortium and a partner at Boston-based consulting firm Vantage Partners.
Contract negotiations are beset by other problems, said Kliman. "In practice, most organisations believe there's a trade-off that has to occur between obtaining either a good working relationship [with suppliers] or obtaining good business results," he said.
When confronted with such a choice, most IT contract negotiators opt for good business results instead of making organisational changes to try to accommodate both.
Another option, Kliman said, would be to present these choices to end users and other stakeholders, let them prioritise the most important goals of a project "and then present their interests at the negotiation table".
IT contracts are often hamstrung by outdated performance measurement metrics, said Michael Mah, another Cutter Consortium consultant.
"The relationship is the most important thing in an outsourcing deal," said Joseph Imbimbo, vice president of IS technology operations at Tufts Health Plan in Boston, adding that "you can't get to know a vendor" sufficiently under a request-for-proposal bidding process. He said he spent a year working with Keane, a business and IT outsourcing firm, to craft the applications outsourcing deal for his company.
Imbimbo said he spent a lot of time during precontract due diligence considering all of the things that could go wrong under the pact and how or whether Tufts would be able to extricate itself should the company fail to meet performance targets.
Martha Crow, managing director of the New England region for Keane, said many of the contracts the consulting firm now signs contain an "above-and-beyond clause", where the two companies agree in writing that they will share the benefits of any innovation that Keane delivers.
Thomas Hoffman writes for Computerworld
Read more on IT outsourcing