Wal-Mart tests RFID in Texas stores
Retailer Wal-Mart has begun testing the use of RFID (radio frequency identification) tagging at seven US stores and a regional...
Retailer Wal-Mart has begun testing the use of RFID (radio frequency identification) tagging at seven US stores and a regional distribution centre in Texas, in anticipation of a wider rollout of the technology which the company hoped will eventually replace bar codes.

Download this free guide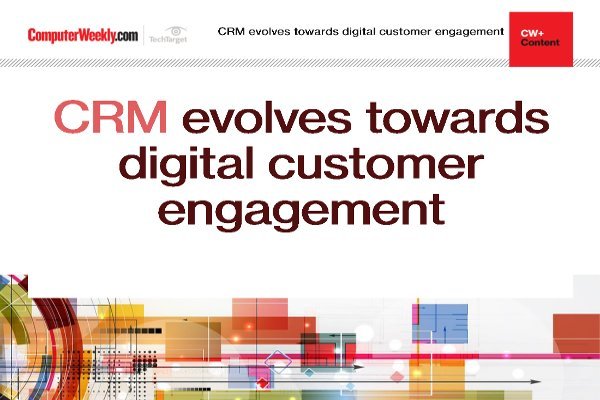 Enhancing digital customer engagement with CRM
Learn about customer relationship management has evolved towards engaging with customers through every channel, with digital at the forefront.
The trial includes participation from eight manufacturers, which have agreed to implement case and pallet-level tagging on a total of 21 products.
The much-anticipated test comes after Wal-Mart threw down the gauntlet to its top 100 suppliers last year, setting a January 2005 deadline for them to place RFID tags on all cases and pallets destined for its Wal-Mart and Sam's Club stores in the Dallas and Fort Worth area.
The trial is intended to start the RFID tag migration in anticipation of the January deadline, said Simon Langford, manager of RFID strategy at Wal-Mart. According to Langford, all of its top 100 suppliers except two are on track to meet the deadline, with many planning to join the trial earlier.
Wal-Mart has been on the front lines of a move by retailers to adopt Electronic Product Code (EPC) technology in an effort to increase efficiency within the supply chain process. The tags work by using passive RFID chips with small antennas that emit a unique product identifier code when passed near an RFID reader. That information is then transmitted to an inventory control system.
Under the trial, tagged cases and pallets will be read by RFID readers installed on the distribution centre's dock doors. The readers can tell the store's operations and merchandising teams, as well as the suppliers, that the products have arrived. The process will be replicated at the seven trial stores where readers at dock doors will confirm shipment of the goods.
While Langford said that many of its suppliers at first had questions about the functionality and cost of implementing the new technology, they now believe that it will result in greater cost savings in the long run by improving the efficiency of the supply chain.
The volume purchasing of RFID technology will drive down the costs even further, he added.
"Just in the last year we have seen the price of tags and readers drop by 50% on average," Langford said.
Only delivery cases and pallets will be tagged during the trial. However, three products with packaging that also serves as a delivery case will reach store shelves tagged: Hewlett-Packard's ScanJet scanner and two HP Photosmart photo printers.
Wal-Mart said that these items will be marked with an EPCglobal symbol, signifying that the retailer is abiding by the privacy principals set down by EPCglobal, an industry group that develops standards for RFID technology in the global supply chain.
Through EPCglobal, Wal-Mart has been working with other retailers such as Target and Tesco and various airlines and pharmaceutical companies on RFID issues, Langford said.
Wal-Mart will be announcing additional RFID rollout plans in the third quarter of this year, with the UK and Canada being likely markets.
The company is keen to use the technology in Europe but is waiting for tags that include a global RFID standard, which is expected at the end of this year, he added.
In addition to HP, the seven other manufacturers participating in the initial Texas trial are The Gillette Company, Johnson & Johnson, Kimberly-Clark, Kraft Foods, Nestle Purina Pet Care Company, The Procter & Gamble Company and Unilever.
Wal-Mart said that it expected more suppliers to join the trial shortly, including 37 small and medium-sized manufacturers which have asked to participate.
Scarlet Pruitt writes for IDG News Service
Read more on Business applications