Licence sell-on call as level of mergers rises
Users should have the opportunity to sell on software assets that are no longer required following a merger or acquisition,...
Users should have the opportunity to sell on software assets that are no longer required following a merger or acquisition, according to Nick Leake, an IT director at the newly-merged ITV.

Download this free guide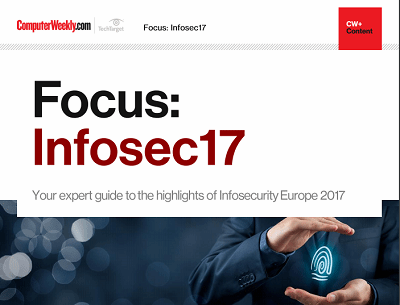 From forensic cyber to encryption: InfoSec17
Security technologist Bruce Schneier's insights and warnings around the regulation of IoT security and forensic cyber psychologist Mary Aiken's comments around the tensions between encryption and state security were the top highlights of the keynote presentations at Infosecurity Europe 2017 in London.
By submitting your personal information, you agree that TechTarget and its partners may contact you regarding relevant content, products and special offers.
You also agree that your personal information may be transferred and processed in the United States, and that you have read and agree to the Terms of Use and the Privacy Policy.
The call came as the Federation Against Software Theft warned companies going through mergers and acquisitions to check their software licence compliance, or risk facing civil or criminal prosecution.
According to figures from The Economist, the number of mergers and acquisitions is at its highest level since 2000, with £80bn worth of global deals announced in January alone.
Leake, director of infrastructure and operations at ITV, which was formed by the £4.5bn merger between Carlton and Granada, said software licensing after a merger seems to be a one-way street in favour of the suppliers.
"When you go into a merger, you often find that part of the rationale is to achieve savings," he said. "This may result in redundancies and reduces the number of software licences needed. But it is not possible for an organisation to sell any of its spare software assets - you have to buy more.
"What other corporate assets on the balance sheet cannot be sold on?" he asked.
Leake added that there are many organisations, such as ITV Digital, with millions of pounds of software licences, that become insolvent.
"Their licences are written off as they cannot be transferred or sold to a third party - or even to parent companies or shareholders. It is a rip-off," he said.
John Lovelock, manager of legal affairs at Fast said that, because of the pressure surrounding mergers and acquisitions, there is not always enough time to check software compliance. Companies need to treat their licences like any other asset, he said.
"This lack of information creates a host of liability issues and is, therefore, a high-risk strategy for any organisation," he said.
Read more on IT risk management