SCO moves for delay in IBM trial
SCO has asked a the court to move back the trial date of its $5bn lawsuit with IBM by five months to mid-September 2005
SCO has asked a the court to move back the trial date of its $5bn lawsuit with IBM by five months to mid-September 2005.
The company placed blame for the delays on IBM. "IBM's untimely responses to discovery [process] have hindered orderly prosecution of the case," claimed SCO's lawyers.

Download this free guide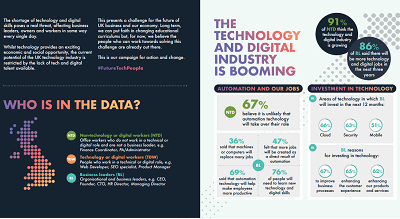 Infographic: How to future-proof UK technology
There is no doubt that the technology industry is booming right now, bringing with it exciting social and economic opportunities. However, there is a real fear that the UK industry may be stunted due to the lack of talent available. This e-guide helps to break down the future fears and expectations of dozens of business leaders and tech workers.
"We disagree with that and we'll respond to SCO's motion in court," said IBM spokesman Mike Darcy.
In December, the judge presiding over the case ordered SCO to provide more details about the intellectual property violations IBM is alleged to have committed by contributing Unix code to the Linux operating system. That ruling helped delay the discovery process, SCO said.
The case is scheduled to go to trial in April 2005, but SCO's motion asks that the date be changed to around 15 September 2005.
The move to delay the trial came as no surprise to open-source advocate Bruce Perens, who believed SCO intends to drag out the lawsuit as long as possible.
"From day one, everything they've been doing has been to delay this case," he said. "Swift resolution of the case is not to SCO's advantage because they're going to lose."
The delay in discovery came about because SCO has made unreasonable demands of IBM, Perens argued.
"SCO is asking for things that were either impossible for IBM to provide or basically what SCO should not have been asking for," he said. "SCO asked for quite literally every version of Unix that IBM has made."
Robert McMillan writes for IDG News Service
Read more on IT legislation and regulation