Sun experiments with 3D desktop
Sun Microsystems is experimenting with a three-dimensional desktop interface it first demonstrated at LinuxWorld last month.
Sun Microsystems is experimenting with a three-dimensional desktop interface it first demonstrated at LinuxWorld last month.
The aim of "Project Looking Glass" is to allow users to interact with applications in an area that is more like real space. For example, users can push things off to the side, push them behind, place things further away from themselves and have multiple layers on their desktops.

Download this free guide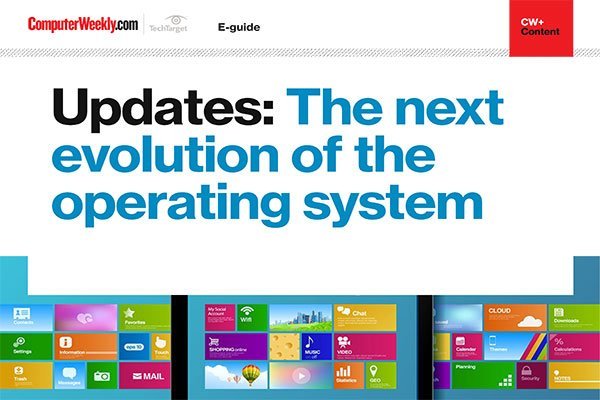 Software Updates: Our latest e-guide is available for your device. Download now?
See how operating systems are evolving with the help of continuous updates and learn about how the Spectre and Meltdown microprocessor flaws have led to improved, more secure processors being released and how Microsoft is evolving its Windows desktop operating system.
By submitting your personal information, you agree that TechTarget and its partners may contact you regarding relevant content, products and special offers.
You also agree that your personal information may be transferred and processed in the United States, and that you have read and agree to the Terms of Use and the Privacy Policy.
"Users can have 360 degrees of space where they can place things they're working on," said Sun regional technology manager Prem Domingo.
Most of the core technology is written in Java, with some other interfaces written to deal with the X Window System - a graphical infrastructure used in Unix and Linux.
Project Looking Glass is still concept for Sun, so no roadmap is available. Sun intends to migrate some functionality from the project into its Java Desktop System, possibly as early as a year from now, Domingo added.
To run a graphically intensive program such as Project Looking Glass, Domingo said users would need a 3D graphics accelerator, a 850MHz Pentium 3 processor or better, and a minimum of 256MB of memory, plus an approved graphics card.
Whether or not Project Looking Glass would be a more attractive alternative to Microsoft Windows, rather than other Linux desktop platforms, remains to be seen.
Illuminata senior analyst Gordon Haff said there are two mindsets in the community when it comes to desktop Linux. Competitors either try to emulate Windows or try to do something completely different.
While the emulation mentality exists in most desktop Linux approaches, Haff said there are a few groups, like Sun, that are trying to do something different, and Looking Glass is Sun's attempt to take advantage of the faster graphics accelerating hardware now available.
However, Haff said users might be reluctant to adopt a technology that would require them to change the way they think and organise themselves, although he did admit it may be too early to know whether this is room in the market for this type of application.
Rebecca Reid writes for ITWorldCanada.com