Westcon boosts broadband wireless offering
Datatec's Westcon Group, a global channel provider of networking technology products, has expanded its wireless portfolio...
Datatec's Westcon Group, a global channel provider of networking technology products, has expanded its wireless portfolio offering through a pan-European agreement with Proxim.

The Westcon Group's Comstor and Westcon divisions in Europe will offer the full Proxim product range. Comstor will offer Proxim's broadband wireless solutions, while Westcon will focus on Proxim's Wi-Fi solutions. Both companies will be offering customised service options throughout all European subsidiaries.

Download this free guide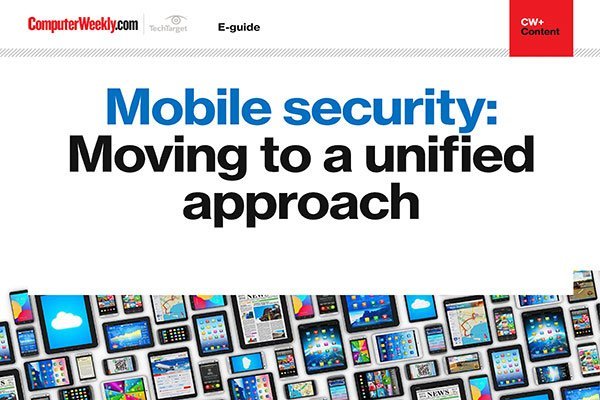 How to improve your mobile security protocol
Learn how to keep those pesky hackers and scammers away from your mobile devices with these 6 articles on how to improve your mobile security.
The Proxim product range includes high-performance broadband wireless networking solutions, as well as offering a broad range of Wi-Fi infrastructure products and client products for a wide variety of user groups and business models.
These include wireless connections, enabling networking between and within buildings and support for all major standards, including 802.11b, 802.11a and 802.11g. Proxim's products offer compatibility and conformity with numerous systems and standards.
Simon England, managing director of Comstor Europe, said, "The Proxim broadband wireless products have had great success in the US, and are now fully accredited and available in Europe. With this extension of our portfolio, our partners can now capitalise on the growing importance of wireless as a very cost-effective alternative wide-area infrastructure."
Willem de Haan, vice-president of Westcon Europe, adds, "Through this European agreement we extend the target market for our partners with the wireless market leader. By offering Proxim's solutions, we are able to expand into new technology spaces, and gain full coverage of existing and emerging standards while combining our offering with expert product training and support."
"We have decided to extend our relationship with Comstor and Westcon Europe because we value their expertise in the wireless market, "said Jan Jensen, vice-president worldwide sales channels of Proxim.
"The quality and scale of these European divisions of the wide-ranging Westcon Group distribution channel, including their emphasis on service and training solutions, enable us to greatly expand our customer service potential in Europe, and increase our presence in key markets."
Written by Computing SA staff
Read more on Mobile hardware