PalmSource introduces wireless initiative
PalmSource has introduced a programme that will give mobile operators a greater say in how it develops Palm OS, a move that...
PalmSource has introduced a programme that will give mobile operators a greater say in how it develops Palm OS, a move that should result in more advanced applications for smart phones and other wireless devices.

Download this free guide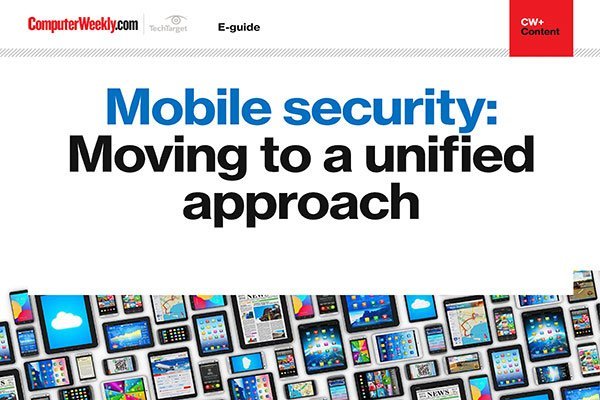 3 expert insights into how mobile security is evolving for business
Download this e-guide to read expert insights into how the current trends in mobile security strategy are showing a move from mobile device management, to enterprise mobile management and unified endpoint management - indicating an evolution towards a unified approach to mobile security.
By submitting your personal information, you agree that TechTarget and its partners may contact you regarding relevant content, products and special offers.
You also agree that your personal information may be transferred and processed in the United States, and that you have read and agree to the Terms of Use and the Privacy Policy.
The Palm Powered MobileWorld programme includes member such as Sprint and Good Technology, which makes enterprise messaging software, as well as third-party suppliers developing Palm applications.
The programme will allow Sprint and its peers to have a greater say in how Palm OS is developed. For example, they can propose protocols and APIs (application programming interfaces) that they would like to see supported, said David Nagel, PalmSource's president and chief executive officer, at the Comdex show in Las Vegas.
In addition, mobile operators are wary of deploying latest applications on their networks for fear they may degrade service or cause other problems, Nagel said.
Working more closely with PalmSource and companies such as Good Technology will allow operators to test and vet applications more thoroughly, which should allow them to deploy a broader variety of Palm applications on their phones, said Jason Guesman, a Sprint director of marketing.
The programme acknowledges the growing importance of the wireless industry to the future of Palm-based devices. Out of 50 Palm OS devices on the market, 18 have built-in wireless capabilities. That number will grow in the years ahead, both as a proportion of devices and in absolute terms, Nagel said.
The company also announced a licensee for Palm OS - pager maker Percomm, which plans to make Palm-based pagers and smart phones for the North American market.
Percomm said would develop Palm-based smart phones, initially for GSM networks and later for CDMA (Code Division Multiple Access) networks.
It will also base future pagers for its ReFlex messaging network on Palm's software, said Edmond Fung, Percomm's president and chief executive officer.
Palm's software will help Percomm keep development costs down, bring new products to market faster and support more applications, he said.
Its devices run on proprietary software developed in-house. About 20,000 applications are available for Palm OS.
PalmSource also announced the official opening of its online software store, at www.palmsource.com/software.
James Niccolai writes for IDG News Service
Read more on Mobile hardware