Ask Jeeves serves up improved product search
Internet search service provider Ask Jeeves boosting its product search capabilities for the busy holiday shopping season.
Internet search service provider Ask Jeeves boosting its product search capabilities for the busy holiday shopping season.
Ask Jeeves' Ask.com site already has a specific section for conducting product searches, but that the site will now serve up product information when users run queries from its main search page.

Download this free guide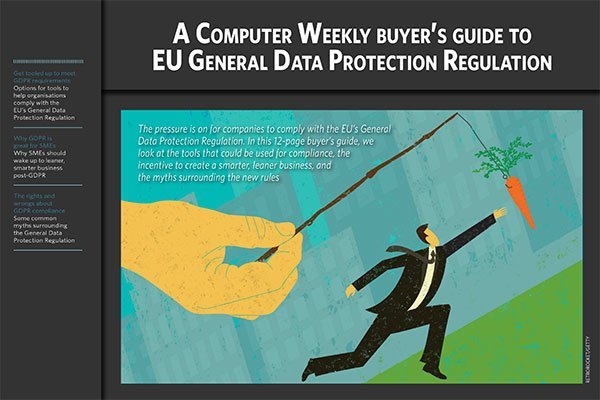 Computer Weekly's buyer's guide to GDPR compliance
This 12 page buyer's guide gives you the tools you need to get up to scratch with GDPR compliance and to understand the mythology surrounding the new rules.
The company decided to extend its product search capabilities to the main search page after surveys revealed many users conduct product information searches from general search engines as opposed to comparison shopping sites, said Cathie Smithers, Ask.com's senior product manager.
This way, Ask Jeeves expects to better serve users who search for product information from its main search page and not from its product search page.
The Smart Search for Products technology intuitively detects when a user is searching for product information and delivers shopping information, such as web pages containing reviews, lists of features, stores and price comparisons.
The user can refine the search results by using a drop-down menu to select links only leading to product reviews or to product features, for example. The search engine also provides options for fine-tuning the results through clarification tools.
Results can be sorted by product reviews, product features, product prices and online stores. Ask.com also suggests ways to narrow the search by offering related categories, as well as by suggesting related keyword searches.
Users interested in getting a list of products with prices can still go to the existing product search page, which provides a comparison shopping experience but lacks web page results, which means the user would not get information such as reviews that it gets by searching from the main search page.
The Smart Search for Products feature uses Teoma search technology, natural language processing and comparison shopping technology from PriceGrabber.com, whose technology also powers Ask.com's existing product search page.
Smart Search for Products returns results mostly on about four product categories, including consumer electronic devices and software, and in the coming months will extend its reach about a dozen product categories, such as clothing and footwear, home and garden, and music.
Rival Google has a product search site called Froogle (http://froogle.google.com) which is still in beta testing and whose functionality is not available from the company's main search site. Meanwhile, Yahoo's product search capabilities are fused into its main search function in a similar manner to Ask.com.
A product search feature is the latest extension to the Ask Jeeves Smart Search technology, which also intuitively recognises whether queries submitted from the main search page are seeking, among other things, driving directions, pictures, film times, news, weather information, postcode look-ups, time zone variations or numerical conversions.
Juan Carlos Perez writes for IDG News Service
Read more on E-commerce technology