Microsoft chooses IBM chips for Xbox
Future XBox gaming consoles released by Microsoft will use processor technology from IBM.
Future Xbox gaming consoles released by Microsoft will use processor technology from IBM, as well as services based around that console.
When future Xbox consoles are released, IBM's chip technology will have been adopted by the three major gaming console suppliers.
Sony, Toshiba and IBM are working together on the Cell project, which is expected to provide the processing technology for the next generation of the PlayStation console.

Download this free guide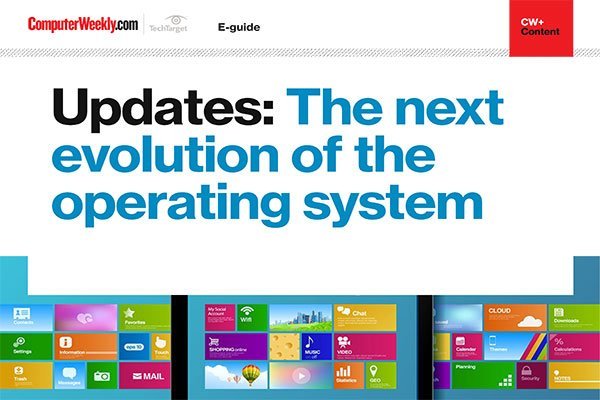 Software Updates: Our latest e-guide is available for your device. Download now?
See how operating systems are evolving with the help of continuous updates and learn about how the Spectre and Meltdown microprocessor flaws have led to improved, more secure processors being released and how Microsoft is evolving its Windows desktop operating system.
By submitting your personal information, you agree that TechTarget and its partners may contact you regarding relevant content, products and special offers.
You also agree that your personal information may be transferred and processed in the United States, and that you have read and agree to the Terms of Use and the Privacy Policy.
IBM also provides chip technology for Nintendo's GameCube device.
"It's a major blow for the Intel Architecture for gaming entertainment," said Richard Doherty, research director at The Envisioneering Group.
Intel's revenue from XBox chips was not substantial, relatively speaking, but the shift from Intel to IBM is a big loss politically, he said.
Companies that have traditionally focused on building PCs for corporate customers are shifting their attention to the world of consumer electronics, and the lack of Intel technology within the fast-growing market for gaming consoles leaves a gap in the company's drive to dominate the digital home, Doherty said.
IBM recently filed plans with local authorities to expand its chip manufacturing facility and will probably use some of that new capacity to make the chips for Microsoft, Doherty said.
The IBM spokesman declined to comment on whether the company would manufacture chips for Microsoft.
Tom Krazit writes for IDG News Service