British computer society International qualification for IT specialists launched by the BCS
A new pan-European qualification scheme for people entering the profession and IT specialists seeking continuing professional...
A new pan-European qualification scheme for people entering the profession and IT specialists seeking continuing professional development is being launched in the UK by the BCS.

The European certification of informatics professionals (EUCIP) has been developed to be an independent, internationally recognised scheme for IT specialists in the same way that the European computer driving licence is a standard test of IT user skills.

The EUCIP syllabus covers IT system planning, building and operation. The core syllabus takes about 400 hours of training, with a mixture of classroom courses, managed study and assessments.

After achieving the core certificate, people will be able to gain more advanced qualifications in specialist areas such as network administration, software development and business analysis.

"The EUCIP core certificate certifies that the holder has a multi-disciplinary understanding of basic IT issues, ranging from IT strategy to system maintenance," the BCS said.

The planning part of the syllabus, for example, covers more than 40 topics, including business processes, in-house development versus contracting out, project management, communicating with users, and copyright.

The building portion of the course covers system development tools, data modelling, software design, testing, documentation, and web page design.

"In the short term, the goal is to attract new practitioners into IT from other professions and from schools and universities, and also career changers, people with significant IT responsibilities, and non-qualified junior IT practitioners with narrow or scant IT background," the BCS said.

"The long-term goal is to offer guidance and services to all IT professionals and practitioners and to support their needs for lifelong learning and continuous professional development."

BCS chief executive David Clarke said, "More than two thirds of the UK's workforce use IT but a significant number of people supporting them in IT departments still do not have any broad-based IT training or certification. EUCIP will be essential for candidates who want to document their competencies according to a European standard.

"By complementing the existing internationally recognised short course vocational qualifications offered by the BCS Information Systems Examinations Board, the BCS professional examination, and the European computer driving licence, EUCIP will underline the society's role as the champion of the nation's computer literacy and skills programme and its commitment to delivering lifelong learning and IT professional development."

The appeal of independent, international qualifications has been demonstrated by the European computer driving licence, for which almost one million end-users have registered in the UK, and the BCS IS Examinations Board, which has more than 19,000 IT people taking its certificates and diplomas every year.

Full details, including the syllabus and sample tests

Download this free guide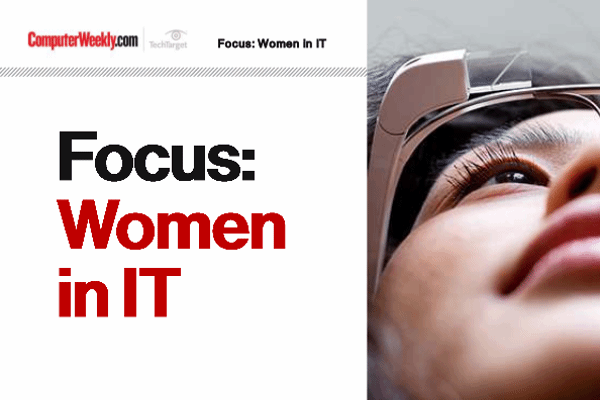 Shifting the landscape of gender and diversity
The number of women in tech in Europe is an average of 16%. This guide offers a collection of articles highlighting some of the prominent issues surrounding increasing the number of women in the IT industry.
By submitting your personal information, you agree that TechTarget and its partners may contact you regarding relevant content, products and special offers.
You also agree that your personal information may be transferred and processed in the United States, and that you have read and agree to the Terms of Use and the Privacy Policy.
Read more on IT jobs and recruitment