HP to roll out more consumer products
Hewlett-Packard may have lost its lead in terms of worldwide PC shipments to rival Dell in the first quarter of this year, but...
Hewlett-Packard may have lost its lead in terms of worldwide PC shipments to rival Dell in the first quarter of this year, but the company is planning a comeback in the consumer electronics market.

Download this free guide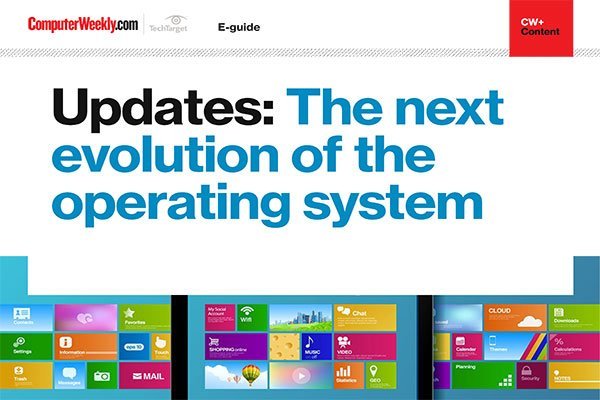 Software Updates: Our latest e-guide is available for your device. Download now?
See how operating systems are evolving with the help of continuous updates and learn about how the Spectre and Meltdown microprocessor flaws have led to improved, more secure processors being released and how Microsoft is evolving its Windows desktop operating system.
By submitting your personal information, you agree that TechTarget and its partners may contact you regarding relevant content, products and special offers.
You also agree that your personal information may be transferred and processed in the United States, and that you have read and agree to the Terms of Use and the Privacy Policy.
Jim McDonnell, vice-president of sales and marketing of HP's Personal Systems Group (PSG) said that the company is steadily working to retake the top spot in global PC shipments, and has plans to dive even further into the consumer market.
McDonnell's comments come after HP's announcement of consumer strategy last month, which introduced more than 150 consumer products, including digital cameras, printers and PCs.
McDonnell added that HP will be "probably" be entering the TV market "very soon" and will roll out products over the next five years. Although he did not give specific details, he said that HP TVs would, most likely, have integrated functionality such as combined DVD players and music playback.
HP may also expand further into music with MP3 players or possibly an online music service as photography and music are the main drivers in the existing consumer PC and electronics market.
HP's expansion into the consumer market comes as the company enters its second year after its merger with Compaq.
According to McDonnell, the company's dual-brand strategy of aiming HP PCs at the higher-end enterprise market, and Compaq PCs at consumers is working "fabulously", pricing issues have been resolved and distributors have been brought further into the fold.
Notebook and tablet sales are also up and the group is now eyeing a broader consumer market.
Most PC suppliers are looking at a wider consumer environment beyond the PC such as providing an array of devices such as MP3 players and digital TVs, according to Ranjit Atwal, a PC industry analyst with Gartner.
Gateway released a Gateway Digital Audio Player last month, while Dell announced a music player and download service last week.
"These suppliers are basically trying to get their brands into consumer households, which is one of the advantages Japanese suppliers such as Sony have," Atwal said.
To really be successful in the consumer electronics category, HP will have to do some brand building, to be seen as more than a PC maker, Atwal said.
Scarlett Pruitt writes for IDG News Service