Japanese users get free Windows XP updates
Microsoft uses CD giveaway after helpline is overloaded in wake of virus and worm attacks
The Japanese unit of Microsoft is giving away CDs containing a full set of updates for its Windows XP operating system, partly in response to prompting from the Japanese government after a spate of virus and worm attacks.

Download this free guide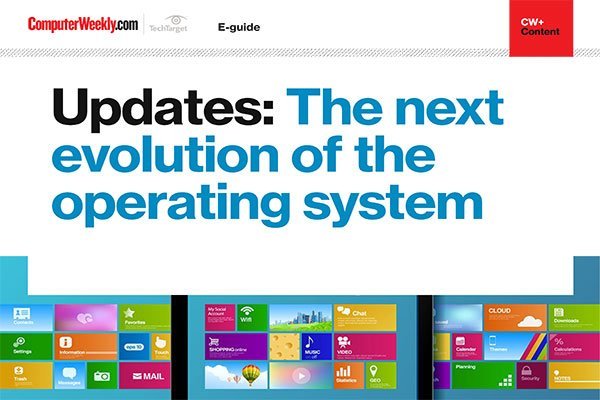 Software Updates: Our latest e-guide is available for your device. Download now?
See how operating systems are evolving with the help of continuous updates and learn about how the Spectre and Meltdown microprocessor flaws have led to improved, more secure processors being released and how Microsoft is evolving its Windows desktop operating system.
By submitting your personal information, you agree that TechTarget and its partners may contact you regarding relevant content, products and special offers.
You also agree that your personal information may be transferred and processed in the United States, and that you have read and agree to the Terms of Use and the Privacy Policy.
The company began the giveaway at World PC Expo, Japan's biggest personal computer exhibition, which began in Chiba, outside of Tokyo, on Wednesday . Microsoft had handed out 25,000 copies of the CD by the end of Thursday, said Akiko Yamaguchi, a spokeswoman for Microsoft in Tokyo.
The company decided the CD would make updates easier for narrowband internet users, who made most of the calls to the security help line at around the time the Blaster Internet worm struck, Yamaguchi said.
The CD also helps answer a request from Japan's Ministry of Economy, Trade and Industry to provide an easier way to get Windows updates.
The CD contains all Windows XP security patches that have been released to date, XP Service Pack 1, and an agent that automatically checks the Windows Update site for future patches and software upgrades.
This is a step towards automatic updates of the operating system, which is an issue that Microsoft began considering after the Blaster worm attacked thousands of computers running unpatched versions of its operating system.
In Japan, Microsoft responded to the Blaster worm by issuing around 200,000 CDs containing anti-virus software and a 1.2Mb patch that can insulate systems from attack by Blaster.
The patch was available on Windows Update before the Blaster worm struck, but the chaos caused when the worm hit pointed to a large number of unprotected systems.
Following its debut at World PC Expo, the giveaway gets under way nationwide from 20 September. The CDs will be made available from PC retailers until the end of October and the number of discs that will be given away is only limited by demand, Yamaguchi said.
Martyn Williams writes for IDG News Service