No service pack for Win XP until late next year
Microsoft will not release a second service pack for Windows XP until the second half of next year, giving users more...
Microsoft will not release a second service pack for Windows XP until the second half of next year, giving users more responsibility for applying individual patches and updates.

Download this free guide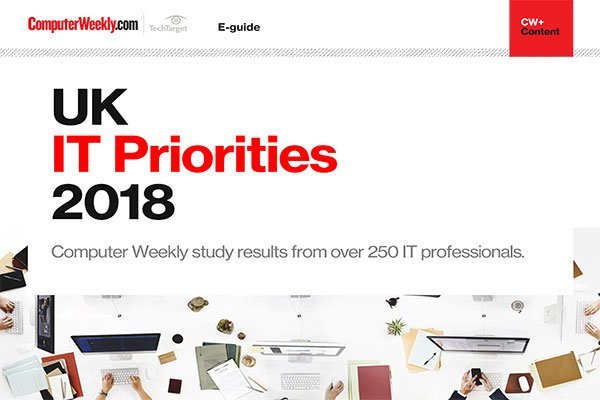 UK IT Priorities 2018 survey results
Download this e-guide to discover the results of our 2018 UK IT Priorities survey, where IT leaders shared with us what they are going to be investing in over the coming 12 months.
By submitting your personal information, you agree that TechTarget and its partners may contact you regarding relevant content, products and special offers.
You also agree that your personal information may be transferred and processed in the United States, and that you have read and agree to the Terms of Use and the Privacy Policy.
Service packs roll in all the security fixes and driver updates issued since the release of a product or of a previous service pack. They are intended for customers who do not apply all the updates as they are released, either because they prefer to do maintenance on their own schedule or because they are too lazy or busy to keep up with the stream of updates.
Windows XP was released in October 2001. Service Pack 1 followed less than a year later on September, 2002. Despite several high-profile security vulnerabilities, Microsoft is leaving a two-year gap between the first and the second service pack, which is planned for the third quarter of 2004, the company said last week.
"That does seem a long time to wait, given what just happened this week with Blaster and given the number of patches that are already out for Windows XP," said Michael Cherry, a lead analyst with Directions on Microsoft.
Some users prefer service packs over individual patches because the bundles have been more thoroughly tested. There have been several instances in which Microsoft has had to pull security patches because they wreaked havoc on users' computers.
"Patches have to be released in a very time-responsive manner and are tested to a lesser degree than a service pack. You certainly don't expect a service pack to ever be pulled," said Cherry.
However, the service pack delay does not have to mean a crisis for users, according to Jupiter Research analyst Joe Wilcox. "Businesses will have to take more aggressive responsibility to use the tools and information Microsoft provides to ease patch management woes."
On its Windows Service Pack roadmap page on the web, Microsoft also announced that the first service pack for Windows Server 2003 should be out in the first quarter of 2004, almost a year after the initial product release in April.
No release date was set for a Windows 2000 service pack, and no further update packs are planned for Windows NT Workstation or Windows NT Server 4.
The roadmap, which replaces a Windows desktop service pack roadmap issued by Microsoft last year, is online at: http://www.microsoft.com/windows/lifecycle/servicepacks.mspx
The Jupiter Research Microsoft Monitor Web log is at http://www.microsoftmonitor.com/
Joris Evers writes for IDG News Service
Read more on Operating systems software