Universities win battle against RIAA subpoenas
The US recording industry received a setback in its nationwide campaign to quash music piracy on the internet when a judge ruled...
The US recording industry received a setback in its nationwide campaign to quash music piracy on the internet when a judge ruled that two universities did not have to hand over the names of students who could be illegally sharing music online.

Both the Massachusetts Institute of Technology (MIT) and Boston College won their requests to reject subpoenas issued by the Recording Industry Association of America (RIAA) over jurisdictional issues.

Download this free guide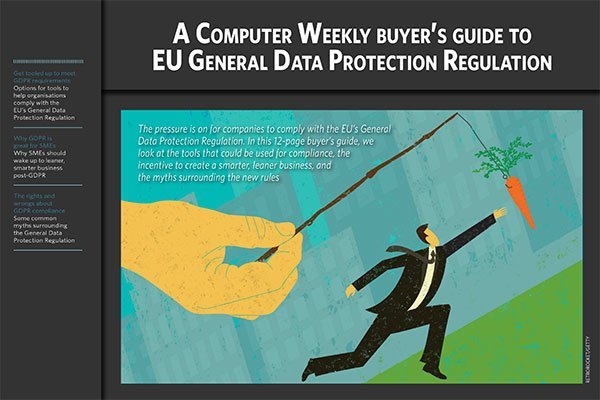 Computer Weekly's Buyer's Guide to GDPR Part 2
In this 12-page buyer's guide, we look at the tools that could be used for compliance, the incentive to create a smarter, leaner business, and the myths surrounding the new rules.
By submitting your personal information, you agree that TechTarget and its partners may contact you regarding relevant content, products and special offers.
You also agree that your personal information may be transferred and processed in the United States, and that you have read and agree to the Terms of Use and the Privacy Policy.
The universities argued that the subpoenas, which were filed in Washington DC, did not apply to them in Massachusetts.
Massachusetts judge Joseph Tauro's ruling in the universities' favour could prove an obstacle for the RIAA's piracy offensive, given that the group has reportedly filed some 2,000 subpoenas through the Washington DC court.
The ruling could mean that the group will have to file subpoenas in courts across the country where it believes infringement is occurring, a much longer and more complicated process.
The RIAA's spraying of administrative subpoenas is just the latest strategy in a battle against internet piracy which stems from the early days of Napster. And, while the group's efforts to go after individual users has sparked some controversy and backlash, its campaign against piracy on the legal front has had some success.
The group knocked Napster offline last year and has since won rulings in cases against Madster - formerly called Aimster - and other peer-to-peer file trading networks.
The industry is now targeting individual users with the aid of ISPs. Although the ruling could slow the subpoena process, that does not mean that ISPs would not, eventually, be ordered to comply.
Verizon Internet Services lost its bid in June to protect the names of customers accused of illegal file trading.
The recording industry is using as its defence part of the 1998 US Digital Millennium Copyright Act (DMCA), which allows copyright holders to subpoena ISPs for the names of people they believe are using their copyrighted material without permission.
Scarlet Pruitt writes for IDG News Service
Read more on E-commerce technology