SAP and Sharp collaborate on mobile enterprise systems
SAP and Sharp have reached an agreement that will allow customers of the German enterprise software company to access...
SAP and Sharp have reached an agreement that will allow customers of the German enterprise software company to access applications from handheld computers and laptops made by the Japanese firm.

Download this free guide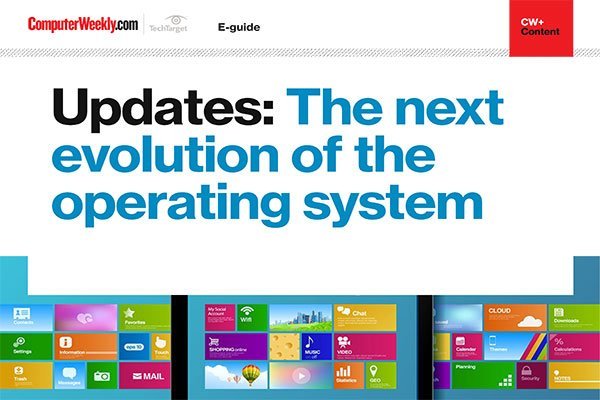 Unpacking the future of operating systems
In this e-guide, we take a look at how updates are the next evolution for operating systems. From security and iris recognition to 3D modelling and easier recognition with OneDrive, updates are key to keeping your device fresh and, most importantly, safe.
Under the deal, Sharp will develop software and handheld devices to support various mobile applications from SAP.
The partnership follows a similar deal announced on Monday between Fujitsu and Nokia, where Nokia will provide several higher-end handsets based on Symbian's operating system, while Fujitsu will offer systems integration, consulting and managed services.
Sharp will integrate into its Zaurus SL-C760 and SL-C750 handheld devices two SAP applications that allow salespeople and service technicians to access and process information in the field. "These are two popular mobile applications in the area of CRM (customer relationship management), but there will be more applications to follow," said SAP spokeswoman Laurie Kelly Doyle.
Neither SAP nor Sharp provided any details on product availability or pricing.
The companies will extend their collaboration to mobile PCs and phones.
The wireless-capable Zaurus handheld devices are equipped with high-resolution LCDs and run Linux.
One of SAP's reasons for partnering with Sharp was because of its high-quality flat-panel displays, which appeal to heavy users of mobile data systems.
Sharp's use of Linux was also a good fit with SAP's Java-based software.
After targeting the Japanese market, SAP and Sharp will expand their collaboration to North America, Europe and the rest of Asia. The companies estimate that corporate users of such mobile solutions will soon number 17 million worldwide, including 1.2 million in Japan alone.
In 2001, SAP signed an agreement with the Japanese subsidiary of Compaq to support SAP applications over Compaq's handheld devices.
In the same year, SAP struck an agreement with Japanese mobile phone company NTT DoCoMo to explore new mobile enterprise systems.
John Blau writes for IDG News Service
Read more on Mobile software