Intel unveils stable image management program
Intel has released its Stable Image Platform Program (SIPP), introduced earlier this year as Granite Peak, so that IT managers...
Intel has released its Stable Image Platform Program (SIPP), introduced earlier this year as Granite Peak, so that IT managers will be able to purchase a PC with new hardware from Intel without having to change that PC's software image for 12 months.

Download this free guide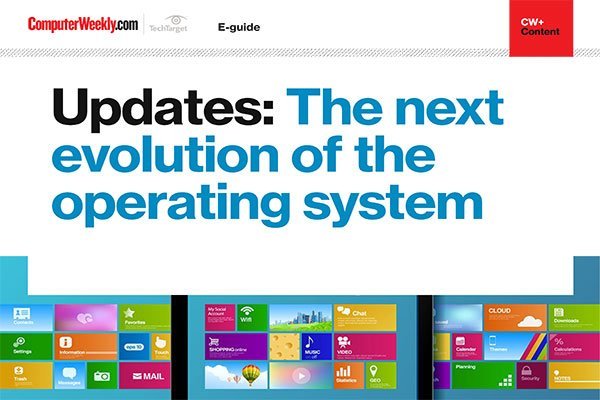 Software Updates: Our latest e-guide is available for your device. Download now?
See how operating systems are evolving with the help of continuous updates and learn about how the Spectre and Meltdown microprocessor flaws have led to improved, more secure processors being released and how Microsoft is evolving its Windows desktop operating system.
By submitting your personal information, you agree that TechTarget and its partners may contact you regarding relevant content, products and special offers.
You also agree that your personal information may be transferred and processed in the United States, and that you have read and agree to the Terms of Use and the Privacy Policy.
A software image is a picture of the specific code present on a corporation's PCs, including the operating system, applications, and compilers that control the processor and other components. Corporations load software images onto the PCs they purchase to have a standard set of applications and hardware across their network.
Intel said SIPP will incorporate Intel's 855 chipset for notebooks, and its 865G chipset for desktops to start. The company promised to limit "major technology modifications", such as new hardware, during the 12-month period so IT managers can be confident about rolling out a stable set of images across their network.
Typically, corporations buying in bulk cannot always be assured that their image will always be available from a supplier, said Roger Kay, vice president of client computing for IDC. Hardware updates are released, operating systems are revised, and applications are patched, leading to changes in that image, he said.
Since PCs tend not to fail at the same exact time, this leads to a mixture of software images across a network, which means IT managers cannot guarantee compatibility across all PCs if they want to roll out new hardware or software to their users, Kay said.
Intel has promised that it will keep one chipset as its standard offering for 12 months after that chipset is introduced.
The SIPP initiative will start retroactively to cover the 855 chipset, launched in March, and the 865G chipset, launched in May. Those chipsets will be available with standard software drivers for 12 months, and will present the same compatible image across a network if any minor changes need to be made. Intel will also give IT managers advance warning of new chipsets.
Tom Krazit writes for IDG News Service