EMC adds volume management software
EMC has claimed that its volume management software can help enterprises manage their storage resources more efficiently over...
EMC has claimed that its volume management software can help enterprises manage their storage resources more efficiently over storage area networks.

Download this free guide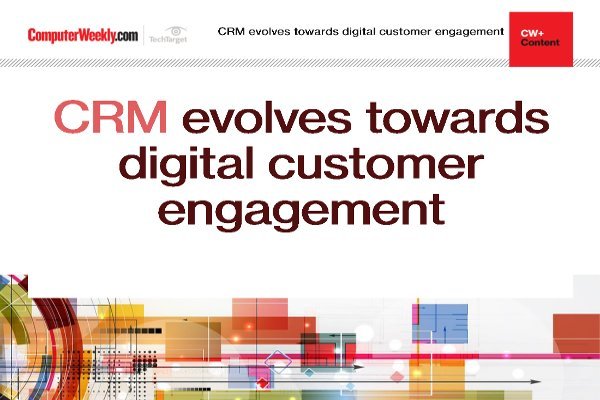 Enhancing digital customer engagement with CRM
Learn about customer relationship management has evolved towards engaging with customers through every channel, with digital at the forefront.
By submitting your personal information, you agree that TechTarget and its partners may contact you regarding relevant content, products and special offers.
You also agree that your personal information may be transferred and processed in the United States, and that you have read and agree to the Terms of Use and the Privacy Policy.
The Power Path Volume Manager, an extension to EMC's PowerPath software that will be available free in the new PowerPath 4.0 and as an upgrade for existing customers, was unveiled at the Network + Interop trade show in Las Vegas.
It is designed to simplify the configuration and management of the storage infrastructure and let administrators allocate storage in an efficient way. It can be controlled through the EMC ControlCenter console.
Storage infrastructures are gaining more flexibility, partly through the introduction of storage area networks, and this tool extends that trend to managing volumes of stored data. PowerPath can handle failover and load balancing of the paths between servers and storage across a network.
"The fact that you now have a network in the middle, the storage area network, allows you to have much more flexibility in moving around data, but yet we're not exploiting that capability enough," said Erez Ofer, executive vice president of open software operations.
PowerPath Volume Manager can detect the expansion of hardware-based volumes automatically and adjust the logical volume group to use the free space available, set policies to optimise disc resources when new volumes are added to a disc and provide I/O performance statistics for each volume to tune performance.
It also lets administrators import a mirrored copy of a volume of data to the same server where the original resides, by helping the server differentiate the mirrored copy from the original. This can be useful for letting more than one application use the same set of data at the same time, according to EMC spokesman Michael O'Malley.
Over the rest of the year, EMC will add heterogeneous support for other suppliers' storage arrays, Ofer said.
Later this year EMC will add a data mobility feature, which will let IT managers keep applications running while adding a new storage array and migrating servers to that array, using the volume management software. The software will be able to reconfigure the application automatically to access data at a new location, regardless of the make, type or size of the array, according to EMC.
The PowerPath Volume Manager software will be available in early June.
Read more on Business applications