Microsoft reports a solid Q3
With several products poised for release later this year, Microsoft has posted income and revenue gains for its just-ended...
With several products poised for release later this year, Microsoft has posted income and revenue gains for its just-ended quarter, driven by year-on-year revenue increases in nearly all of its divisions.

Download this free guide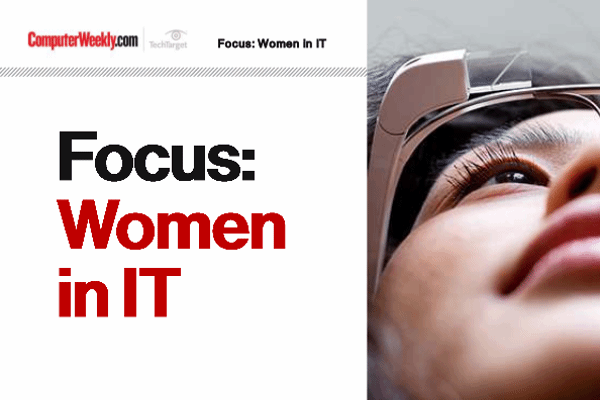 Shifting the landscape of gender and diversity
The number of women in tech in Europe is an average of 16%. This guide offers a collection of articles highlighting some of the prominent issues surrounding increasing the number of women in the IT industry.
By submitting your personal information, you agree that TechTarget and its partners may contact you regarding relevant content, products and special offers.
You also agree that your personal information may be transferred and processed in the United States, and that you have read and agree to the Terms of Use and the Privacy Policy.
Revenue for the third-quarter, ended 31 March, was $7.84bn (£4.98bn), up 8% on the same period a year ago. Net income totaled $2.79bn (£1.77bn), compared to $2.74bn (£1.74bn) in 2002.
The company offered a cautious outlook for its coming fiscal year. There is no sign of PC demand or corporate IT spending picking up and the sluggish IT economy is likely to linger, said chief financial officer John Connors.
Enterprise sales were softer than expected during the last two weeks of March, a time normally filled with end-of-quarter deals, he noted.
Microsoft's cash cows remain its Client and Information Worker groups, which include its Windows operating system and Office productivity suite, respectively.
Revenue from the Client group totaled $2.54bn (£1.61bn), up 10% on last year's third quarter, while Information Worker revenue rose 9% to $2.33bn (£1.48bn).
Later this year Microsoft will release Office 2003, the next iteration of its Office line. Demand for the recently released Office 2003 Beta 2 is exceeding expectations, the company said, noting that it plans to issue 600,000 copies of the beta kit.
Microsoft's Server Platforms group revenue increased in advance of the company's planned Windows Server 2003 release later this month. Server software revenue grew 21% year-on-year, to $1.83bn (£1.16bn).
A weaker spot was Microsoft's Home and Entertainment division, which posted a sharp revenue decline, dropping 42%, from $778m (£494m) in 2002 to $453m (£288m) in the just-ended quarter. The unit includes revenue from Microsoft's Xbox video game system, which was launched in Europe and Japan during last year's third quarter.
But sales of consumer hardware, software and PC games were also soft during this year's third quarter, with revenue from those products dropping 22% year-on-year, Microsoft said.
Aided by its acquisition of Navision last year, Microsoft's Business Solutions unit of midmarket products recorded 96% revenue growth, to $147m (£93m), the company said.
Revenue from Microsoft's MSN business unit grew 26% year-on-year, to $508m (£323m). MSN trails America Online as the number two online service. Its subscriber base is likely to decline, Connors cautioned, as promotional subscription schemes offered several years ago expire and those subscribers choose not to renew.
Read more on IT jobs and recruitment