European mobile operators debate alliance to challenge Vodafone's dominance
Three of Europe's largest mobile operators are in talks about forming an alliance to offer cross-border services to business...
Three of Europe's largest mobile operators are in talks about forming an alliance to offer cross-border services to business customers.
The alliance, functioning much like those in the global airline industry, would seek to counter the growing European domination of Vodafone Group, the region's biggest mobile operator.

Download this free guide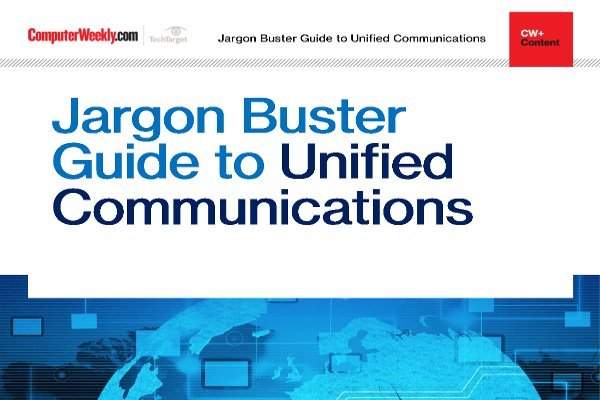 Jargon buster guide to Unified Communications
Explore some of the key elements of a Unified Communications deployment and discover insight into some of the emerging trends that are changing the way we communicate in our working lives.
Under the reported alliance, Telefónica Móviles, Telecom Italia Mobile and T-Mobile International would offer customers uniform voice and data services and discounted fees across markets in which they operate in Europe, the US and Latin America.
All three operators declined to comment.
Analysts, however, were not surprised by the rumour.
"Vodafone has such a huge European footprint and portfolio of services to meet the needs of travelling workforces that the other big European providers, like TIM, Telefónica and T-Mobile, really need to come up with a way to lock into the lucrative multinational market," said Bena Roberts, an analyst with Current Analysis.
Vodafone has nearly 113 million customers worldwide. The company already offers special Europe-wide calling rates under its EuroCall program and has recently launched a range of mobile office services targeting businesspeople on the move.
It is also building high-speed wireless internet networks alone and in co-operation with airlines, hotels and other groups.
By comparison, TIM has around 31 million customers worldwide. The operator has all but abandoned its European expansion plans, having sold its remaining stake in France's Bouygues Télécom earlier in the year. The Italian operator has continued to expand its market position in Latin America.
Telefónica, with around 42 million customers worldwide, has also abandoned its European expansion plans, having pulled the plug on third-generation mobile broadband ventures in Austria, Germany, Italy and Switzerland last year. [Like TIM, the Spanish operator has a huge presence in Latin America.
Meanwhile T-Mobile, which has more than 59 million customers worldwide, slammed the brakes on its European expansion after its parent company, Deutsche Telekom, amassed more than €64bn (£44bn) in debt, mostly from the acquisition of 3G licences and mobile companies.
Whether the three companies will succeed in reaching an agreement to form an alliance is anyone's guess. Telefónica has a poor track record at forming partnerships, having been involved with a string of carriers, including BT Group, WorldCom and KPN.
TIM and T-Mobile may not fare any better. Their parent companies had tried and failed to merge a few years ago.
"It's still unconfirmed whether the three operators are talking and if so, whether they can strike a deal," Roberts said. "But if they do, it would be great for users. More competition should lead to lower fees and new services."
Read more on Network hardware