Stanford researchers set internet speed record
Researchers at a Stanford University-affiliated research centre said on Friday they had found a way to send data across the...
Researchers at a Stanford University-affiliated research centre said on Friday they had found a way to send data across the internet more than 3,500 times faster than the typical broadband connection.
The technical breakthrough set an internet speed record too fast to be of use with present-day computers, but could open the way for scientists to share and ship massive databases around the world, researchers said.

Download this free guide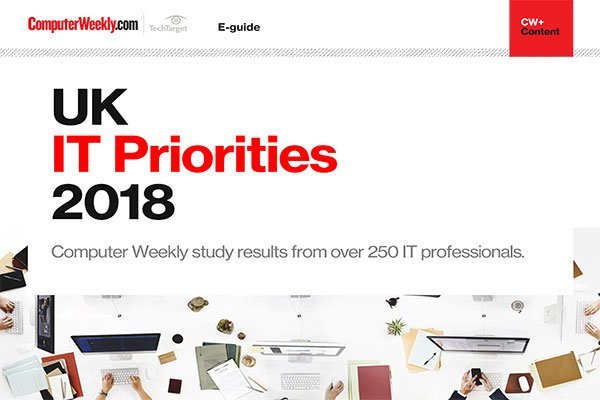 UK IT Priorities 2018 survey results
Download this e-guide to discover the results of our 2018 UK IT Priorities survey, where IT leaders shared with us what they are going to be investing in over the coming 12 months.
By submitting your personal information, you agree that TechTarget and its partners may contact you regarding relevant content, products and special offers.
You also agree that your personal information may be transferred and processed in the United States, and that you have read and agree to the Terms of Use and the Privacy Policy.
In a recent trial, a team of scientists at the Stanford Linear Accelerator Center, California Institute of Technology, Dutch research institute NIKHES, and the University of Amsterdam sent the equivalent of four hours of DVD movies nearly 7,000 miles across fiber-optic lines in less than a minute.
The uncompressed data sped along at 923 megabits per second for 58 seconds from Sunnyvale, California, to Amsterdam via Chicago during the test.
Findings from the trial may be applied in networks over the next one to two years for scientists working in the data-rich field of particle physics, said Les Cottrell, assistant director of Stanford Linear Accelerator Center's Computing Services.
"People will no longer have to ship large planeloads of packages around the world," Cottrell said.
"It brings to people's attention that the way we do science today and the way we conduct business could change radically," he said. "Scientists will be able to really collaborate without ever having to leave their homes."
Cottrell said researchers are conducting further trials in a bid to set even higher transmission speeds.
For their recent trial, the researchers set up their network with personal computers in Sunnyvale and Amsterdam running the Linux operating system and connected locally to network routers at one gigabit per second.
Additionally, routers in Sunnyvale, Chicago and Amsterdam were connected to each other with 10-gigabit fibre-optic links.
The cost of the trial was about $2.2m, showing the investment needed to create such a network is within the reach of many businesses, though such a network's capacity is likely more than what most businesses require, Cottrell said.
"It shows you can do this today with standard off-the-shelf components and the best of today's networks," Cottrell said. "We didn't have to do any magic to do it."
Read more on Data centre hardware