Travel smartcards incompatible
Experts have warned that it could cost millions of pounds to make London's transport smartcard-compatible with a national scheme.

Download this free guide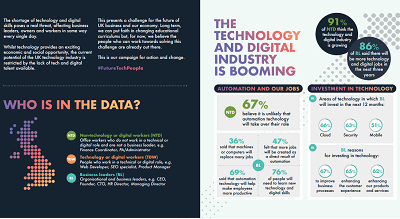 Infographic: How to future-proof UK technology
There is no doubt that the technology industry is booming right now, bringing with it exciting social and economic opportunities. However, there is a real fear that the UK industry may be stunted due to the lack of talent available. This e-guide helps to break down the future fears and expectations of dozens of business leaders and tech workers.

Experts have warned that it could cost millions of pounds to make London's transport smartcard-compatible with a national scheme.



London mayor Ken Livingstone launched Oyster, the capital's smartcard ticketing system, last week. Nearly 80,000 underground and bus staff in London are using the cards as part of a trial before a phased general introduction in Spring 2003.

It emerged this week that the Oyster smartcard is not compatible with specifications for public transport smartcards developed by the Integrated Transport Smart-card Organisation (ITSO), a not-for profit company set up by the industry and the government. Cards built to the ITSO specification are expected to appear in local authorities in late 2003.

For commuters who use rail, buses and the underground the Oyster card will not be as integrated as current travel cards.

Andy Kellett, senior research analyst at Butler Group said, "It will cost several millions of pounds to integrate the systems. You could subscribe to the two services in the capability of a single chip, as long as the systems can lie alongside each other."

Martin Sexton, IT director at systems integration specialist London Market Systems, warned that it will be crucial for the suppliers of both systems to agree standards if the projects are to be developed concurrently.

"Both systems' suppliers will need to set aside resources for the integration process and work together to ensure a smooth deployment, otherwise there is a great risk that it may cause frustration for the end-user and increased cost to the customer," Sexton said.

The London smartcard has been designed and is being managed by the TranSys consortium of companies for Transport for London (TfL) and London Underground.

According to TfL, the Oyster smartcard was designed before the national standard was developed. A spokesman said the smartcard's launch would have been "delayed considerably" if it was put on hold while ITSO details are finalised.

"No decision on the adoption of ITSO will be made until it is implemented widely and has proved its value - this is unlikely to occur before 2005," he said.

TfL confirmed that it is currently working with the Department of Transport and the Association of Train Operating Companies on the role that smartcards could play in a nationwide, integrated transport ticketing system.