Why should City firms deploy Linux?
The recently announced Linux Centre of Competence in London is being set up to help financial institutions and their suppliers...

Download this free guide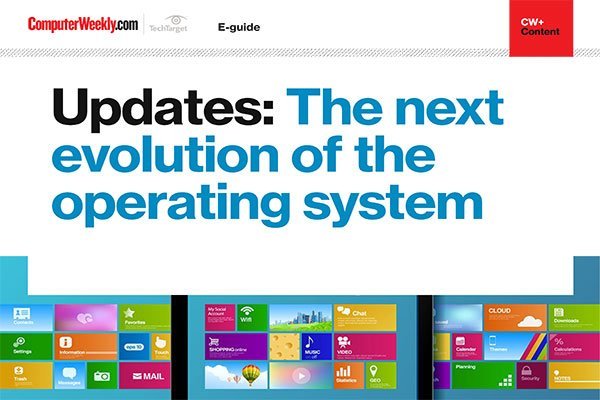 Unpacking the future of operating systems
In this e-guide, we take a look at how updates are the next evolution for operating systems. From security and iris recognition to 3D modelling and easier recognition with OneDrive, updates are key to keeping your device fresh and, most importantly, safe.

The recently announced Linux Centre of Competence in London is being set up to help financial institutions and their suppliers assess, prove and deploy Linux solutions in a business environment. Here Andy Cash, IBM's European head of Linux for financial services, gives his views on the benefits of deploying Linux in the financial services market.



Cost
The financial services sector, like most industries, is in a period of challenging conditions. With recent stock market corrections and an ongoing downturn the intense focus on cost will continue, driving further investigation into efficiencies in e-business infrastructure and more effective ways of working. Cost containment and operational resiliency are the market's primary focus and Linux is becoming a significant platform option.

Price performance
Linux adoption is accelerating rapidly in financial institutions, with initial interest driving proof pilots in areas such as computational finance, in many cases yielding significant price performance improvements in excess of 100 to one.

Once proven, financial institutions are looking across their organisations to assess areas for Linux deployment. Internal applications, third-party software and infrastructure services such as Web and database services are obvious targets for consolidation and deployment on Linux.

Security
As an open source offering, Linux is rapidly evolving through the combined efforts of companies and individuals and is demonstrably free from security backdoors - a key issue for financial institutions.

Easy to deploy
As the Linux platform is a derivative of Unix, many existing Unix tools and applications can be ported across to Linux with a recompile and a small degree of "fix-up".

Here to stay
Linux will find its place despite its detractors. IBM is already seeing many financial institutions formally evaluating Linux as they see evidence of cost savings in the region of 30%. Many predict that more than 30% of their workloads will eventually run on Linux. Linux may indeed be the IT catalyst businesses are looking for to ride the downturn, protect market share and accelerate rapidly when conditions improve.