Intel Developer Forum: Looking to a mobile multimedia future
Intel is focusing on meeting the needs of users who want their office, mobile, home and consumer electronic devices to exchange...

Download this free guide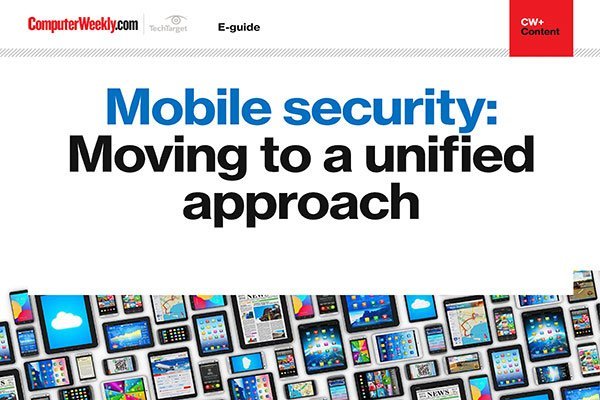 3 expert insights into how mobile security is evolving for business
Download this e-guide to read expert insights into how the current trends in mobile security strategy are showing a move from mobile device management, to enterprise mobile management and unified endpoint management - indicating an evolution towards a unified approach to mobile security.

Intel is focusing on meeting the needs of users who want their office, mobile, home and consumer electronic devices to exchange multimedia content.



The home, office, and mobile worlds are converging to allow users to transmit multimedia content between desktop PCs, notebook PCs, and wireless handheld devices, said Louis Burns, vice-president and general manager of Intel's desktop platforms group. He was speaking at the company's Developer Forum in San Jose yesterday (Tuesday).

Burns demonstrated several hardware products that he said could let users move videos and digital photographs among handheld, notebooks, and consumer electronics devices through 802.11b wireless technology and Ethernet connectivity.

The company also showed how computer-aided design (CAD) files could be accessed from a corporate network by notebooks and handhelds with integrated wireless technology.

Burns confirmed that the Prescott chip would become the first CPU manufactured on Intel's 90-nanometer process and will be released in the second half of 2003 on 12-inch wafers.

The Banias mobile processor, to be released next year, was discussed in detail by Anand Chandrasekher, Intel's vice-president and general manager of the mobile platforms group.

Intel designed Banias to both improve mobile devices' performance and power management to extend battery life, he said.

The chip uses an advance in Intel's SpeedStep technology, which allocates power to different chip functions as needed. It also features a technology called Advanced Branch Prediction, which analyses past patterns of instructions passing through the chip, and tries to anticipate what instructions might be coming the next time an application is started.

The power management features were demonstrated by comparing the power usage of the chip while it processed MPEG4 video encoding. The chip used 7 watts of power while crunching the code, dropping down to a standby level of less than 1 watt, according to the presentation materials.

The first Banias chip will be released in the first half of 2003, and a family of chip products based on Banias will follow in the second half of the year, Chandrasekher said.

Intel will add MMX technology to its PXA250 and PXA210 wireless processors, allowing developers to create multimedia applications specifically for handheld devices.

MMX is based on the SIMD (single instruction, multiple data) process, which allows the same operation to be performed simultaneously on multiple streams of data. Wireless MMX technology will now allow wireless applications and devices to run more complex multimedia programs.

The company also released what it said was the first Gigabit Ethernet controller designed specifically for high performance and low power in mobile PCs.
Read more on Mobile hardware