Road congestion charge chief to run NHS IT
The man responsible for implementing London's congestion charging systems has been appointed the head of National Health Service...

Download this free guide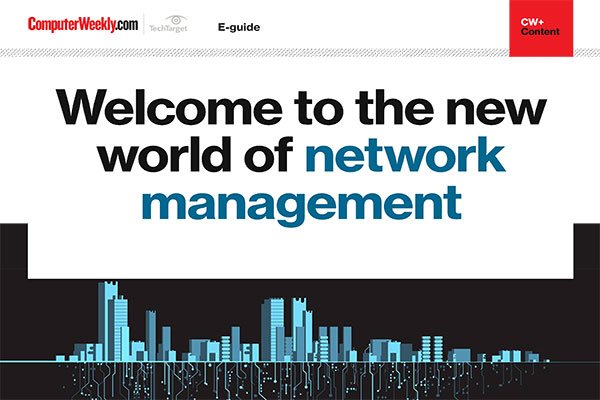 5 essential network management tips
Discover how the role of the network manager is undergoing radical change as the world of networking moves into the cloud with the transition towards software-defined, virtualised infrastructures and begins to incorporate elements of automation and machine learning.

By submitting your personal information, you agree that TechTarget and its partners may contact you regarding relevant content, products and special offers.

You also agree that your personal information may be transferred and processed in the United States, and that you have read and agree to the Terms of Use and the Privacy Policy.

The man responsible for implementing London's congestion charging systems has been appointed the head of National Health Service IT.



Richard Granger, who led the Deloitte Consulting team implementing the Capital's congestion charging infrastructure, will take up his post as director general of NHS Information Technology (IT) at the end of September.

Granger will oversee £5bn additional IT investment in the health service, which is designed to deliver electronic patient records, booking systems, the digital transfer of prescriptions and test results and eventually, telemedicine.

Accepting his appointment, Granger said: "Few technology modernisation programmes have such a significant impact; successful completion will lead to tangible benefits for every patient."

The NHS IT tsar will become Britain's highest-paid civil servant, with a salary of £250,000 a year.

Track Record:

Richard Granger, 37, has a long record of working on large-scale IT projects.


1989 to 1993: worked as part of a large team on the Operational Strategy - the computerisation of the UK benefits system.


1994 to 1996: worked on national IT programmes in Slovakia, the Czech Republic and Poland.


1996 to 1998: Worked on large IT programmes with clients including London Underground and the Vehicle Inspectorate.


1999 to 2000: Responsible for the setting up and operation of the Benefits Agency/Employment Service ONE welfare to work pilots in Leeds and Suffolk.


2000 -2002: Appointed by Transport for London to lead a Deloitte Consulting team with responsibility for project management and system integration of the London congestion charging scheme.
Read more on IT operations management and IT support