Microsoft certifies Transmeta chip for Windows CE .net
Transmeta's Crusoe processor has been certified compatible with Microsoft's Windows CE .net. Hardware manufacturers will now be...

Download this free guide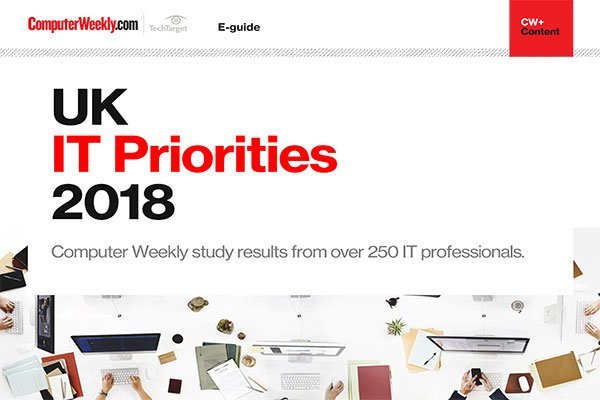 2018 UK IT Priorities survey results
IT organisations in the UK and across Europe are starting to accelerate the move to the cloud. Read more about the key areas in which senior IT managers are planning to invest in over the next 12 months.

Transmeta's Crusoe processor has been certified compatible with Microsoft's Windows CE .net. Hardware manufacturers will now be able to design products that use the TM5500 and TM5800 Crusoe processors and that run Windows CE .Net, Microsoft's operating system for embedded devices, said David Ditzel, chief technology officer and vice president of marketing for Transmeta.



Embedded products are devices such as cell phones, set-top boxes, personal digital assistants (PDAs) point-of-sale terminals, and other small, mobile devices.

The certification process requires companies to send platforms for embedded devices to Microsoft for testing, said Scott Phillips, product manager of Microsoft's embedded and appliance platform group.

Microsoft tests the hardware for compatibility and publishes a list of companies that pass the tests on its Web site, Phillips said. Transmeta joins a long list of already certified vendors such as Intel, Advanced Micro Devices, Motorola, Arm and Hitachi.

Transmeta has expanded into several new markets, Ditzel said. Earlier this month, Transmeta announced NEC is using its Crusoe processor in a desktop PC. This is the first Crusoe inside a desktop sold in the US.

The Crusoe's low power consumption makes it ideal for embedded devices, which can malfunction if equipped with chips that generate too much heat. The chip also has more processing power than comparable chips for the embedded market, Ditzel said.

No changes needed to be made to the chip for it to run embedded devices; it is the same basic chip as appears in notebooks with Crusoe processors, Ditzel said. The only difference between the 5500 and the 5800 is an additional 256K bytes of L2 cache on the 5800, which results in a higher price for that chip, he said.

Developers can now design their devices around Windows CE .net applications, and use the development kit released by Transmeta last week to design hardware running Windows CE .net, Ditzel said.

Transmeta declined to name any specific vendors that are working on Crusoe-equipped embedded devices, calling this announcement the "kick-off of a lot of embedded design points". The company thinks that, eventually, the design differences between embedded systems and tablet PCs will blur, making its chip ideal for that emerging device as well, said Ditzel.
Read more on Data centre hardware