CollabNet rolls out SourceCast 2.0
CollabNet has launched a new version of its Web-based collaborative software that enables geographically dispersed developers to...

Download this free guide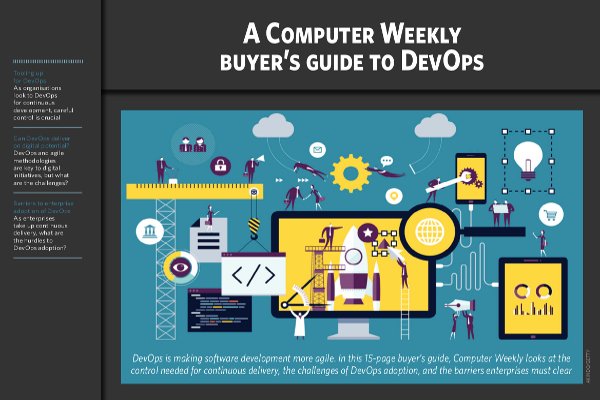 Tooling up for DevOps
Join us as we delve into how DevOps is making software development more agile as well as the control needed for continuous delivery, the challenges of DevOps adoption, and the barriers enterprises must clear.

CollabNet has launched a new version of its Web-based collaborative software that enables geographically dispersed developers to work together more effectively.



Version 2.0 of the SourceCast platform contains several new features, including a Discussion Forum tool, along with enhancements to its existing capabilities, including role-based permissions, issue tracking, and document management. The new version also allows increased customisation at both the application and project levels.

"We think the 2.0 version represents a milestone for both the advancement of the product and our efforts to create applications that support the processes behind developing collaborative software," said Brian Behlendorf, chief technical officer and co-founder of CollabNet. "We think we are continuing to evolve the product based not just on our expertise but on what our enterprise customers tell us their requirements are."

Behlendorf and other CollabNet officials believe Version 2.0 will not require extensive support by an IT department, thereby freeing staff up to concentrate on more important issues. At the same time the technology also provides IT workers with more flexibility in terms of customising a project's configuration.

The Discussion Forums essentially allow project members to hold threaded discussions. As part of SourceCast's roles and permissions security model, access to Discussion Forums is determined by the role a participant has in a particular project. The Forums can also integrate with other SourceCast components so users can more easily follow all communication around a topic that falls within their area of interest.

Other improvements to the product include the ability to copy issues between projects, configure operating parameters and queries within the issue tracker, document copying and locking capabilities, and better organisation across various SourceCast tools.

Through the product's Issue Tracking Updates capability, developers now have a configurable lookup window for locating project participants when assigning issues, as well as a new reporting interface for producing simple reports.

Developers also have the ability to copy issues between projects while maintaining field values as well as permissions associated with the issue, and the choice of sending either the entire issue or only issue summary information and URL via e-mail.
Read more on Web software