Intel releases server products for Xeon family
Intel has announced its latest set of 12 server building blocks, including server boards, server chassis, Redundant Arrays of...

Download this free guide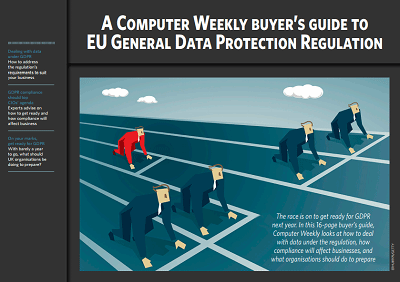 Computer Weekly's Buyer's Guide to GDPR
The race is on to get ready for GDPR next year. Computer Weekly looks at how to deal with data under the regulation, how compliance will affect businesses, and what organisations should do to prepare.

Intel has announced its latest set of 12 server building blocks, including server boards, server chassis, Redundant Arrays of Independent Discs (RAID) controllers and server management software.



Designed for original equipment manufacturers (OEMs) and system integrators, several of these new products are based on its new-generation Xeon processors

By providing a broad range of building-block products, Intel hopes to enable OEMs and system integrators to design servers and differentiated services for their customers, the company said. This is the first time Intel has provided server products to support Xeon.

The SE7500CW2, the SE7500WV2 and the SHG2 are the latest dual-processor server boards based on Xeon.

The SE7500WV2, a rack-optimised server board, is integrated with Intel's new Server Chassis SR1300 and the SR2300 for a variety of Internet applications, such as high-performance clusters, firewall servers, streaming media and e-mail servers, according to Intel.

The SE7500CW2 server board, provides enough memory and bandwidth for small and mid-sized businesses. This product can be used with Intel's Server Chassis SC5200, the statement said.

The SHG2, which is also integrated with the Server Chassis SC5200, is for high-performance, expandable general-purpose servers for demanding uses, such as application databases.

Other server products based on Xeon are the four-way Server Platform SRSH4 and the larger Server Platform SPSH4. Both are for large department data centres and mid-tier and back-end application servers.

For the entry-level market, Intel also unveiled the S845WD1-E server board, which supports a single Pentium 4 processor.

For advanced data protection, in addition to its RAID controllers, the SRCMR, which turns the onboard Small Computer System Interface (SCSI) channel into full-featured RAID, was introduced as an optional upgrade.

Latest versions of server management software were also released. This software will allow users to remotely monitor and manage servers without installing a remote management card. The company also released the latest version of the Server Maintenance Reference Training Tool on CD-ROM.
Read more on Server hardware