PC sales estimates revised
IDC has redrawn its portrait of the worldwide PC market in 2001 after admitting that it underestimated the number of PCs shipped...

Download this free guide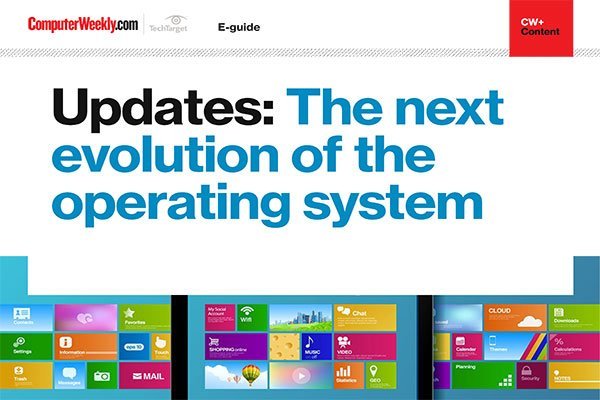 Software Updates: Our latest e-guide is available for your device. Download now?
See how operating systems are evolving with the help of continuous updates and learn about how the Spectre and Meltdown microprocessor flaws have led to improved, more secure processors being released and how Microsoft is evolving its Windows desktop operating system.

IDC has redrawn its portrait of the worldwide PC market in 2001 after admitting that it underestimated the number of PCs shipped by so-called "white box" manufacturers, the smaller PC makers that operate mostly in a local market.



Earlier this year, IDC had said that total PC sales, including desktops, notebooks and Intel-based servers priced below $25,000 (£17,000), declined 5% from 132 million units in 2000 to 125.5 million units in 2001.

But as a result of the inclusion of 8 million more units in each year shipped by white box manufacturers, sales now declined 4% from 2000 to 2001, from 139 million units to 133 million units, the company said yesterday.

White-box manufacturers assemble, ship, and market low-price generic PCs. Their sales are difficult to track because many white-box manufacturers do not operate through conventional business channels, especially in areas such as Tokyo's Akihabara electronics district. Examples of well-known white box manufacturers include China's Legend Holdings, Brazil's TropCom, and Mexico's Alaska, a subsidiary of distributor Mexmal Mayorista.

The main targets of white-box manufacturers are small and mid-sized businesses, and the education and government markets, said Loren Loverde, director of IDC's Worldwide Quarterly PC Tracker.

Some consumers have purchased white boxes as build-your-own kits, but the larger PC manufacturers, such as Dell, Hewlett-Packard, IBM and Fujitsu Siemens prevail.

"They [white-box manufacturers] have had significant market share for a while. But that market has always been underestimated, and we're looking to correct that now [by adding the 8 million shipments]," Loverde said.

The latest figures mean the PC market is larger than previously thought, providing more opportunity for the large manufacturers to gain market share. The main selling point of a white box PC is price, but users also like the service they can get from a smaller manufacturer, such as software installation and configuration services, and assistance in setting up LANs.

Dell, the worldwide leader in PC shipments with 17.2 million units in 2001, saw its market share erode from 13.7% to 12.9% as a result of the inclusion of the additional shipments from white box manufacturers. All other major manufacturers experienced slight decreases in their market share numbers.