Web Standards Project aims to educate
The Web Standards Project (WaSP) relaunched itself this week with the new goal of educating Web developers about the benefits of...

Download this free guide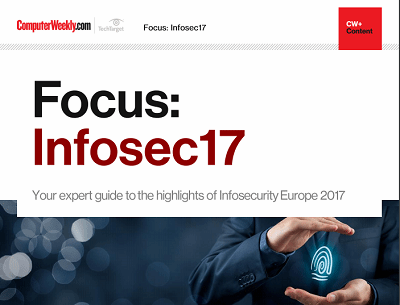 From forensic cyber to encryption: InfoSec17
Security technologist Bruce Schneier's insights and warnings around the regulation of IoT security and forensic cyber psychologist Mary Aiken's comments around the tensions between encryption and state security were the top highlights of the keynote presentations at Infosecurity Europe 2017 in London.

The Web Standards Project (WaSP) relaunched itself this week with the new goal of educating Web developers about the benefits of building sites that incorporate standards, saying that many developers are still using "old school methods" that block millions of potential visitors to their sites.



The project, which was founded in 1998 by a coalition of Web designers and developers fighting for Web standards, said that Web developers' failure to employ standards has resulted in lost revenue, ill will and potential litigation from groups demanding accessibility.

Along with unveiling the new initiative, the group also announced a relaunch of its Web site, which had been offline since the beginning of this year.

The relaunch comes after the group saw the successful conclusion of a lobbying effort to get browser makers to employ standards that allow them to access most Web sites. WaSP first began by waging what it called the "browser upgrade campaign", which mobilised users to pressure major browser makers to employ Web standards that would enable them to access more sites.

According to WaSP group leader Jeffrey Zeldman, makers of major browsers such as Internet Explorer, Opera and Netscape responded to this public pressure by including more standards in their 6.0 versions.

"These results were, at least, partially brought about by public pressure from our campaign," said Zeldman.

The project has also set its sights on endorsing standards compliance and accessibility in professional design tools. According to the group, accessibility is crucial if site owners want to avoid losing customers and, as an extension, revenue.

The group is endorsing structural language standards such as XHTML 1.0 and XML 1.0 and presentation languages such as Cascading Style Sheets (CSS) 1, 2 and 3, Zeldman said.

Although Web standards seem prevalent, many developers who were trained in the 1990s do not use them since standards were difficult to employ at the time, according to Zeldman.

WaSP has begun a learning section on its site which, it hopes, will help developers come up to speed with Web standards. Additionally, the group is working with companies such as Macromedia, which makes the Dreamweaver Web authoring tool, to encourage Web design product makers to push developers to use standards as well.
Read more on IT risk management