Barclays leaves customers without cash for Easter
Technical problems with Barclays' online BACS payment system have left thousands of individuals and organisations without cash...

Download this free guide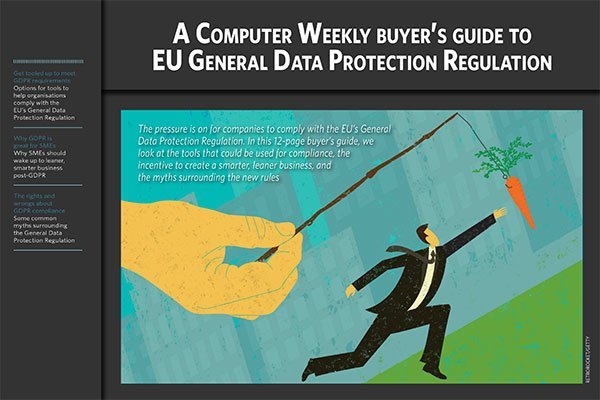 Computer Weekly's buyer's guide to GDPR compliance
This 12 page buyer's guide gives you the tools you need to get up to scratch with GDPR compliance and to understand the mythology surrounding the new rules.

Technical problems with Barclays' online BACS payment system have left thousands of individuals and organisations without cash for the Easter weekend.



Barclays said "several thousand" business customers of its Barclays Business Master BACS payment system found that payments they thought had been made on Tuesday had failed to arrive at payees today (28 March).

The BACS system uses a three-day process to make payments - transmission, processing and clearing - but Barclays' online Business Master system did not tell payers on Tuesday that there was a problem.

A spokesman for BACS told CW360.com that there were no problems with the BACS systems and that payments from the other banks had gone through as usual.

Payees only found out on Thursday morning that there was a problem when they checked their balances or tried to withdraw cash.

A Barclays spokesman said payments made this Tuesday would now clear next Tuesday because of the bank holiday tomorrow and the Easter break.

The defaults will mean that payees' mortgages are not paid, direct debits may not go out, and people will be left without cash. Companies will also have to wait longer to be paid for their invoices.

The spokesman said Barclays had informed its own branches about the problem and that Barclays customers should still be allowed to withdraw cash from cashpoints from Friday morning, even though the balance will not show on their accounts.

Barclays said that customers could go to any bank before 4.30pm and present their wage slips and ask to have the payment honoured.

Barclays added that other banks, except HSBC, which uses a different system, would allow money to be withdrawn from cashpoints from Friday.

A spokesman for NatWest told CW360.com: "If they go to a cashpoint today they will not get their cash, but if they come into a branch and have proof that they should have been paid we will try and be sympathetic, however, we can't guarantee every payment and it will depend on individual circumstances."

Barclays has promised to cover any interest charges accrued by customers as a result of the problem.

A director who runs a company which processes BACS payments on behalf of clients said: "If we were used instead of Barclays Business Master, we would have known about the technical problem on Tuesday night and could have informed the payers about it."

Barclays admitted that by Thursday afternoon it had found the cause of the problem.
Read more on E-commerce technology